Outfront Media Inc: Earn 5% from this "Cash Cow"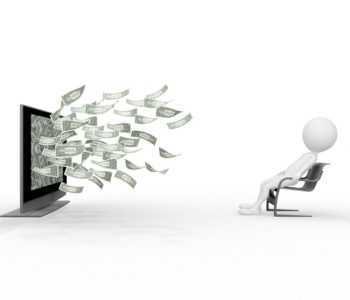 Can OUT Stock Benefit Dividend Investors?
Patient dividend investors are always interested to hear about a business that would be classified as a "cash cow." However, it can be a difficult task, given how many investment opportunities are available.
Businesses classified as cash cows tend to have a long history and a mature business model. Typically, investors tend to flock to the telecom and/or utility sectors for such investments, which tend to be over-owned.
When conducting my own research, I found a company that would be classified as a cash cow that is under many investors' radars: Outfront Media Inc (NYSE:OUT).
Outfront Media is an outdoor media company. And while you may not have heard of the company itself, its assets are known worldwide. Assets in the portfolio include more than 400,000 digital and static displays across the U.S., Canada and Latin America, such as billboards in Times Square, Sunset Boulevard, and Hollywood.
The company's client list features some of the largest companies in the world, such as Apple Inc. (NASDAQ:AAPL), McDonald's Corporation (NYSE:MCD), and Ford Motor Company (NYSE:F). Outfront is part of the professional sports scene, being involved in the likes of the U.S. Open, one of the major events for the professional tennis season.
Outfront also has partnerships with college sports team affiliates like LSU Sports Properties, Maryland Sports Properties, and Aloha Sports Properties. College sports have some of the largest audiences in terms of attendees; to put it in context, the LSU football stadium holds approximately 102,000 fans. And then there's the television audience, who see Outfront's advertisements when watching the games at home.
OUT stock currently pays dividend investors $0.34 on a quarterly basis and is trading at $25.40, which is yielding 5.35%. In addition to the regular dividend, shareholders received a special dividend of $4.56 in 2014.
Fundamentals
The company is able to reward shareholders because of its strong fundamentals. Earnings growth has improved by 79% compared to the previous year. Revenue has seen growth as well, rising 17% over the past five years. (Source: "Outfront Media Inc. (OUT)," Yahoo! Finance, last accessed November 29, 2016.)
The company has been hoarding cash as it comes in. Back in 2011, there was only $37.6 million in Outfront's bank account; today there is almost double that, at $73.6 million. A large reason for the increased revenue is that there is not a lot of competition when it comes to this segment of the market; in other words, an oligopoly.
With OUT stock being considered a cash cow, further rewards could come to shareholders in the form of dividend hikes, special dividends, or both. 
Final Thoughts on OUT Stock
Even though earnings have grown over the previous period, the share price has not. Until the market realizes that OUT stock is worth owning, shareholders can get paid to wait. For patient dividend investors, this could be an opportunity to own shares of this unique cash cow.
Also Read:
5 High-Dividend-Yielding Stocks to Consider in 2017