Dividend Investing: Earn 5%+ From This Unique Entertainment Stock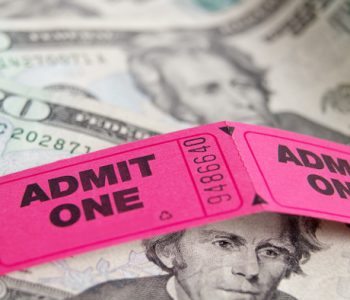 A Dividend Investing Stock That Should Be Considered by Investors
The latest company that should satisfy those interested in dividend investing is National CineMedia, Inc. (NASDAQ:NCMI) stock, a high-dividend stock.
Dividend investing is a great method for generating wealth over the long term. However, it may sound boring to invest in because what happens is that capital is deployed, with money then returned through dividends over the long term. But sometimes, the best things turn out to be boring, with the excitement happening over time. Case in point: National CineMedia, Inc.
As the name of the company implies, National CineMedia's operates within the movie industry. However, there is a twist with this business; it is an advertising company, with its promotional materials appearing in movie theaters across the U.S. Let me explain how NCMI stock generates revenue.
Business Operations
National CineMedia's business model is strategic and serves a high-margin business. The advertising appears in some of the country's largest movie chains, such as Cinemark Holdings, Inc. (NYSE:CNK) and Regal Entertainment Group (NYSE:RGC).
The company's ads are targeted based on the movie and genre and shown right before the films starts. When it comes to the ads' content, National CineMedia has a wide range of clients, including insurance, computer, and automotive companies.
NCMI stock benefits whenever a popular movie is released, as it means that its advertising, whether local- or national-focused, is seen by the greatest amount of people and is often in high demand as a result. The company prioritizes national advertisements because they affect the bottom line more positively and currently account for approximately 69% of sales. (Source: "Investor Presentation," National CineMedia, Inc., November 7, 2016.)
With the end of the year approaching and 2017 just around the corner, management is expected to be very busy. And this potential busy period starts this month with Friday's U.S. release of Rogue One: A Star Wars Story. The domestic gross sales from the film are estimated to be as high as $630.0 million. (Source: "'Rogue One: A Star Wars Story': The Realistic Box Office Prediction," Forbes, September 16, 2016.)
This is not the only movie that is expected to benefit NCMI stock. Films being released in 2017 that are expected to have combined expected sales of more than a billion dollars include The Fate of the Furious, Justice League, and Guardians of the Galaxy Vol. 2.
National CineMedia, Inc. has recognized its owned assets and has boosted the bottom line by increasing service charges. Since 2009, the average advertisement cost for clients has increased by 72%.
The company also advertises before moviegoers even arrive at the theater. Approximately 84% of moviegoers now purchase tickets online, so National CineMedia has ads on these sites as well.
Thanks to the company's understanding of its customers and the type of advertisements to target, shareholders have been rewarded. The shares are currently trading at $15.62, which is yielding 5.63%.
Shares of NCMI stock pay out $0.22 on a quarterly basis. Over the past five years, the dividend has remained at this amount. However, in 2014, there was a special dividend that was paid out in the amount of $0.50.
Final Thoughts on NCMI Stock
The movie business is still considered one of the cheaper forms of entertainment and National CineMedia, Inc. is one way of investing in this market segment. The great thing about NCMI stock is that it is less risky than purchasing shares in a movie chain business. And there is no infrastructure needed, such as real estate and construction costs, to improve the movie-going experience.
By focusing only on advertising, National CineMedia has become a high-margin business. This is the No. 1 reason why NCMI stock is a high-dividend stock and has had the opportunity to pay the special dividend it once did in the past. NCMI stock is worth consideration by investors looking for a dividend investing stock.