MMM Stock: Why 3M Co's Dividend Growth Matters to Investors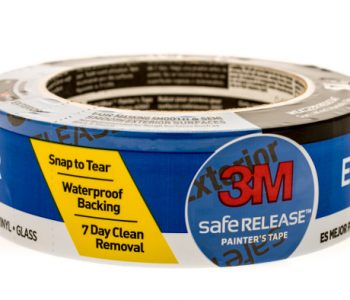 3M Stock: A Successful Dividend Growth Stock

3M Co (NYSE:MMM) is a company that invents products for the industrial, safety and graphics, electronics and energy, health care, and consumer industries. Founded in 1902, 3M has paid out its first dividend in 1916, meaning 2016 marks the 100th straight year that a dividend was paid out. 3M is based in the U.S. and operates in 70 different countries around the world, while their products are sold in approximately 200.
With a long history of rewarding shareholders, many large investors have taken notice and added 3M to their holdings. Currently, 68% of the outstanding shares are owned by institutional investors such as mutual funds, pension funds, exchange-traded funds, and hedge funds.
Dividend and Repurchases
3M is one of the top dividend growth stocks listed on the New York Stock Exchange. In addition to paying a dividend for an entire century, said dividend has also increased for 58 straight years. Taking a look at the current trading price of $164.50, the current dividend yield is 2.7%. Based solely on the share price, the year-to-date return has been 9.3%.
3M doesn't just pay out a dividend; it is an active company that repurchases shares as well. In February of this year, 3M announced that its board of directors has authorized a $10.0-billion share repurchase plan.  (Source: "3M Increases Dividend 8 Percent; Authorizes $10 Billion Share Repurchase Program," 3M Co, February 2, 2016.)
Analysts believe there is more upside looking forward. The average price target for the next year is $179.00, which is a gain of $14.50. The estimated return would be 8.8%, and with the dividend yield factored in, the estimated total return would be 11.5%, a rare double-digit return in a low-interest-rate environment. (Source: "3M Co.," MarketWatch, last accessed November 2, 2016.)
At 20 times, 3M is trading closer to the higher range of their historic price-to-earnings (P/E) ratio; compared to that of the S&P 500, with its P/E ratio of 24, it is trading cheaper on a relative basis. With few investment opportunities due to the low-interest-rate environment, 3M stock could prove very attractive to long-term dividend growth investors.
Diversified Business
3M has more than 19,000 products that they produce. Some of the items are everyday products such as adhesive tape, bandages, and sticky note paper. They also make products that are needed less frequently, such as ladders, medical devices, and paint.
Since 3M's products range from necessary to niche, there is always a steady stream of cash flowing into the business. 2014 was a big year for the company, as that is the year when it both topped $30.0 billion in worldwide sales and acquired its 100,000th patent. The company continues to invest in themselves, which is how the achievement was met; six percent is invested in research and development, which includes patents, each year. (Source: "3M Celebrates Innovation Milestone: Receives 100,000th Patent," 3M Co, May 7, 2014.)
Being based in the U.S., the company of course reports in the U.S. dollar. When the company wants to convert foreign profit to the U.S. dollar, there is a possibility of a capital gain, which would be reflected in the bottom line. When the time is not favorable, 3M can invest the money locally to expand its business footprint further or invest the money until it is a favorable time to convert funds for a gain.
Final Thoughts on 3M Stock
With the continued reinvestment in itself, I am sure 3M Co will hit its next milestone target of $35.0 billion in no time. For income investors looking for dividend growth, 3M Co. is a great company, and with a steadily growing cash flow, the dividend won't be the only way to reward shareholders, as more share buybacks are likely.