CYS Stock: Income Investors Should Strongly Consider This 11.6% High Dividend Yield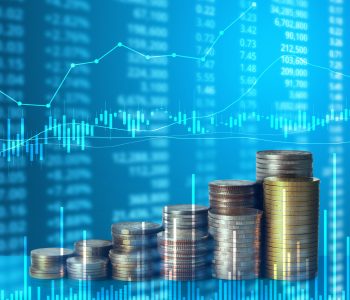 iStock.com/denphumi
CYS Stock is a Top High-Dividend Stock
With interest rates in the U.S. starting to creep higher, now is a good time to reevaluate your portfolio and look into potential investments. That's because not all investments will perform the same in a rising interest rate environment. Being more prepared could make the difference between market-beating returns and underperforming those same markets.
Investors should look for a company that can grow their earnings as each interest rate hike is announced. This will also ensure that the business's margins remain steady and don't take any hits. In turn, it will be possible to reward shareholders as much as possible.
One company that would benefit from an interest rate hike and experience the benefits mentioned above is CYS Investments Inc (NYSE:CYS). The reason comes down to the company's sector of interest and the methods used to operate the business.
CYS invests in agency residential mortgage-backed securities, which is done using both variable and fixed interest rates. The fixed mortgage rate does not change for the borrower over the course of the term. From the get-go, the rate charged on a fixed-rate mortgage is higher than other mortgage types. Over time, this delivers a larger margin of revenue to the bottom line.
A variable mortgage works slightly differently. When interest rates are increased by the U.S. Federal Reserve, so too are the rates for outstanding variable mortgages. This leads to CYS's margins staying very steady and its revenue growing.
At this time, CYS is managing its mortgage portfolio very well, controlling risk thanks to a mix of borrowers and the type of mortgages that are outstanding. For example, a portion of the portfolio is invested in U.S. government mortgages, which are, as the name implies, backed by the government. The business enjoys high gross and operating margins, which are north of 60%.
Since CYS is in the mortgage business, the company enjoys regular cash flow. At certain times, more mortgages are being created; at other times, a portion of the cash flow is used to pay investors.
Receive a High Dividend Yield
Based on the current trading price of $8.61, CYS stock is offering a high dividend yield of 11.6%. Annually, the dividends would total $1.00 per share.
Therefore, if the shares were simply purchased and only the dividend income was received, it would mean a double-digit return. When it comes to other investment opportunities, there is really no comparison; the industry average is offering 3.8% and the benchmark S&P 500 Index is currently yielding 1.9%. The dividend yield should remain in place, even if it is very high in comparison.
CYS, being a real estate investment trust, means it has to pay out 90% of its income in exchange for not paying taxes.  The benefit for investors is that, if the company's income increases, CYS is required to pay out a higher amount to investors, so it still equals 90%.
The Bottom Line on CYS Stock
The benefit of owning a high-dividend stock such as CYS stock is that, regardless of whether the market moves higher or lower, the dividend is paid out. If the payment does increase, it will result in a higher average dividend yield and return on capital. Lastly, if the stock price does see capital gains, it only adds to investors' bottom lines.
Also Read:
5 Cheap High Dividend Stocks for 2017
5 High-Dividend-Yielding Stocks to Consider in 2017