CVS Health Corp: Why Investors Shouldn't Ignore CVS Stock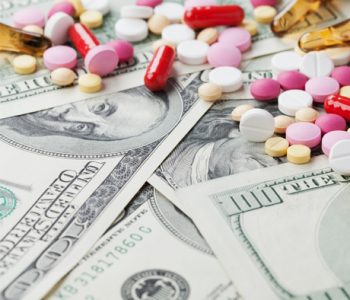 Upside for CVS Stock?
One stock that should not be ignored by income investors is CVS Health Corp (NYSE:CVS).
In order for a company to be considered a worthwhile investment, it must have already been paying out dividends for years. Well, CVS stock has paid a dividend for 19 straight years. This is the easiest way to see how shareholders get treated by management; anyone looking to make an investment expects their money to grow over time.
CVS stock is also considered a dividend growth stock that is sharing the profits as the company continues to go higher. The dividend, reviewed on an annual basis every December, has grown by a total of 1,444%. There are potentially more dividend hikes ahead, given that the payout ratio is approximately a third of what CVS earns.
And the growth continues. In December 2015, CVS made an acquisition of the pharmacies and clinic business located within Target Corporation's (NYSE:TGT) physical locations. The acquisition will add 1,672 pharmacies across 47 states. In the coming year, 20 new Target stores are expected to be opened, all of which will also include a CVS pharmacy inside. (Source: "CVS Health and Target Announce Completed Acquisition of Target's Pharmacy and Clinic Businesses," CVS Health Corp, December 16, 2015.)
This is a great strategy for CVS because it provides a larger footprint and will bring new customers. And for existing customers, the pharmacies within the Target store may be closer and more convenient. The pharmacy business is one built on customer loyalty, and with more customers integrated into the CVS ecosystem, it will generate more to the bottom line.
Another reason to consider CVS is that it is part of the consumer staples index. Consumer staples items are everyday products that are always needed, no matter how the economy is doing. This is one of the reasons why the dividend has seen an continued increase.

Future Demand
As people become older, there is a greater need and demand for pharmacies. CVS operates in the U.S. market which, in particular, is seeing a shift toward a growing older population.
According to a study by the U.S. Census Bureau, the number of Americans aged 65 and over is expected to double between 2012 to 2050. Today this age group accounts for approximately 15% of the total American population; by 2050 it is expected to account for 20%. (Source: "An Aging Nation: The Older Population in the United States," United States Census Bureau, last accessed December 9, 2016.)
CVS' existing stores will satisfy the future increased demand. The acquired Target locations will also help boost earnings.
Final Thoughts on CVS Stock
Shares of CVS stock are trading at $79.78, with a current dividend yield of 2.13%. Currently, a dividend of $0.425 is paid on a quarterly basis.
CVS Health Corp should be considered because it continues to reward its shareholders. This could be a great opportunity because, over the past year, shares are down 18%. Until the market realizes that CVS is a great stock, patient investors can get paid to wait.