CVS Health Corp.: Is CVS Stock a Top Dividend Stock?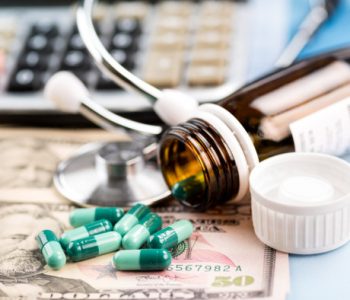 CVS Stock: A Dividend Growth Stock Rewarding Shareholders
CVS Health Corp (NYSE:CVS) stock is one that shouldn't be ignored by dividend investors.
CVS is part of the consumer staples sector, which includes essential everyday products such as food, household items, and medicine. These products are considered to be recession-proof because items such as food and medicine cannot be taken out of one's daily requirements.
CVS sells these items in its pharmacies, enjoying continued foot traffic coming into its stores. This is why CVS stock should not be ignored by dividend investors.
Any company that pays a dividend must consider the present and future cash flow positions to ensure dividend safety. The best way to do so is by taking a look at the history of the company. CVS stock has been paying a dividend to shareholders since 1997 and has increased the dividend each year since 2004. This includes during the most recent recession in 2008.
The overall increase since the dividend's rise began has been 1,184%. For the sake of comparison, the dividend in 2004 paid $0.1325 annually; now, it's $1.70.
Today, the shares are trading at $73.67, with a current yield of 2.31%. In order for the dividend to continue to increase, the bottom line needs to grow.
Future Growth
Last year, CVS acquired pharmacies from Target Corporation (NYSE:TGT) in order to increase its bottom line. CVS paid $1.9 billion for 1,672 pharmacies in 47 states across the U.S. The pharmacies are located inside Target stores–in other words, a store within a store format.
The stores will be converted from a Target-branded pharmacy to a CVS-branded one. The deal will also extend over to any new Target store locations, which will further grow the bottom line of CVS. Over the next three years, Target is expected to open 20 new stores, giving CVS approximately 9,600 stores across 49 states. (Source: "CVS Health and Target Announce Completed Acquisition of Target's Pharmacy and Clinic Businesses," CVS Health Corp, December 16, 2015.)
Having a large footprint like CVS has its advantages.
CVS pharmacies will be in greater demand in the future, with management waiting for the shift in the demographic. In the U.S., there are approximately 50 million citizens that are over the age of 65. It is expected that this number will grow by 40% to 70 million within the next 20 years. (Source: "An Aging Nation: The Older Population in the United States," U.S. Department of Commerce, May 2014.)
There is typically a strong correlation between an individual's age and the amount of medicine they take, with both tending to go up in step. With an aging population, CVS's brand stands to grow. Even without the acquisition of Target's pharmacies, CVS would likely see increased foot traffic, and with it, the possibility of greater sales.
Now, consider the Target acquisition, which will further strengthen CVS' brand. Patients that always ended up at Target for their medicinal needs will now actually be going to CVS pharmacies. This raises the possibility that those people visit CVS-branded stores as well.
Final Thoughts on CVS Stock
CVS has future growth drivers in the form of adding to the store count and the incoming demographic shift. When it comes to dividend incomes, CVS stock should be considered to be owned because the company is shareholder-friendly, which is very important. And don't forget that in the most recent recession, shareholders were rewarded with a dividend hike, which is rare.