CVS Health Corp: Are There Positive Catalysts for CVS Stock?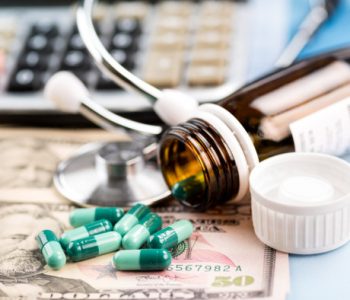 Upside for CVS Stock?
CVS Health Corp (NYSE:CVS) stock operates in the consumer staples sector of the market. Consumer staples are products that are required by consumers, not matter how the economy is performing. Therefore, foot traffic and sales should remain steady, if not increase.
This also has a lot to do with the company's market segment. CVS Health Corp is a healthcare provider that operates in three different segments: pharmacy services, retail, and corporate services. The healthcare segment can appear boring from an investment point of view, but there are a few positive catalysts to look forward to. Let me explain.
Positive Catalysts
The first positive catalyst is an increase in CVS' store count via an acquisition of pharmacies located within Target Corporation (NYSE:TGT) stores. This has given the company access to new customers and another method to drive up sales.
From an investor's point of view, this move could be seen as risky. That's because of the chance of a decrease in Target's foot traffic; would it impact CVS' sales? However, when looking at the big picture, this is a non-issue for CVS. This is because the pharmacy business will always continue to see sales, as consumers will always need their medicine.
Another key driver for CVS stock is its "ScriptSync" service, launched in 2015.  This is a service that works around a patient's schedule when they need to pick up a prescription. This services helps to ensure a customer's brand loyalty and also contributes to the previously mentioned foot traffic. In addition, increased foot traffic means there is a possibility of increasing the average transaction, since customers could become more likely to pick up other items while there.
Something for investors to look forward to is the changing U.S. population. A rise in the number of American seniors should also mean an increase in demand for CVS' locations and products. After all, a more aged population needs more people with a regular need for medication.
CVS stock pays a dividend of $0.50 per share, with the amount having risen by 16% just a few weeks ago. But this was not the first time the dividend had seen a hike, having increased for the past eight years. The shares offer a current yield of 2.53%, trading at $79.00.
Another method management has used to return money to shareholders is share repurchase programs. The current program is for $3.7 billion shares and, once completed, a recently authorized $15.0-billion buyback program will begin. When comparing the total from share programs to the total market cap of the company, this would represent 22%, which is quite impressive. (Source: "CVS Health Reports Third Quarter Results," CVS Health Corp, November 8, 2016.)
Final Thoughts on CVS Stock
Shares of CVS stock are down 19% over the past year, which isn't great news for current investors. However, it's still worth considering owning CVS stock or adding it to one's position, with the current dividend yield being higher now due to a lower stock price.
There is also a possibility of more dividend hikes and share purchases being authorized, given that the current payout ratio is 35%. CVS stock has everything it needs for growth to continue to reward the shareholder base.