Costco Wholesale Corp: COST Stock Has Top Dividend Growth?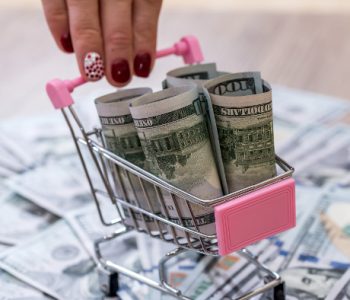 COST Stock a Dividend Growth Stock to Own Forever
Costco Wholesale Corporation (NASDAQ:COST) stock is a dividend growth stock to own forever. It is one of the very few retailers that require you to be a member or know someone who is just to have the privilege to enter a store.
Costco is also a very powerful retailer and wants to work on its own terms. When renegotiating the terms on a credit card with its long-term partner, American Express Company (NYSE:AXP), the terms were not agreed upon, ending the relationship. This deal accounted for 10% of "Amex" cards in circulation. When the news came out, AXP shares tumbled six percent. (Source: "American Express finalizes Costco split, but what's next?," Business Insider, March 1,2016.)
Costco ended up signing a deal with Visa Inc (NYSE:V) and Mastercard Inc (NYSE:MA) for their members. This again shows how powerful the Costco brand is; it was able to make their customers change credit card providers. Costco focuses on every aspect of its business and makes the decisions that will benefit customers, employees, and COST stockholders.
Dividend Growth and Special Dividends
COST stock has rewarded shareholders over the past decade. The dividend has increased nine out of the last 10 years, resulting in a dividend payout growth rate of 346%. The stock currently pays out $0.45 on a quarterly basis, which is a yield of 1.2%.
This does not include the special dividends that have also been paid. In January 2015, there was a special dividend of $5.00 that was paid out. This was not the first time that this had happened, as a $7.00 special dividend was paid out in November of 2012. The icing on the cake for long-term shareholders, these special dividends were paid out due to the geographical diversification and growth of the business. The company also reported fourth-quarter earnings on August 30, 2016, announcing net sales of $35.7 billion.
Costco currently has 715 warehouse locations, with 501 locations located in the U.S. Costco also operates in Canada, Mexico, and more recently, in Japan and Taiwan. Costco also operates an e-commerce business in the same locations. This global diversity has analysts keeping their eye on COST stock. (Source: "Costco Wholesale Corporation Reports August, Fourth Quarter And Fiscal Year 2016 Sales Results," Costco Wholesale Corporation, August 31, 2016.)
Analysts Are Bullish
The current price of COST stock is $150.32 and analysts are recommending overweighting the stock. The current average target of the stock is $168.94, which would be a 12% upside. When comparing analysts' opinions today to a month ago, they have become more bullish. There are currently 18 analysts in the "buy" camp, when just a month ago, it was 16. This 12% expected return would not factor into the dividend paid out to COST stockholders. (Source:  "Costco Wholesale Corp.," MarketWatch, last accessed October 21, 2016.)
Final Word on COST Stock

Costco has been in business since 1976 thanks to creating a powerful brand; say the name "Costco" and people will know the business model. There are not many businesses you can say that about. This is why COST stock can be owned forever.