Is Costco Stock a Great Dividend Growth Stock?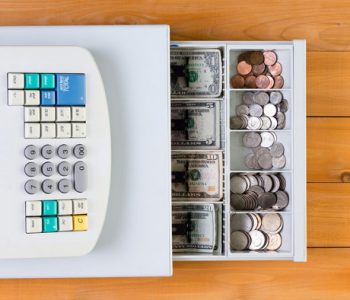 Costco Stock Should Be Taken Seriously
Those searching for a great dividend growth stock may want to take a look at Costco Wholesale Corporation (NASDAQ:COST) stock.
Costco is a specialty retailer and the dominant company in this segment of the market. Specifically, what makes Costco a specialty retailer is that customers need to purchase a membership in order to have access to its stores. Also, products are discounted since they are sold in bulk. The company has operations worldwide, including North America, the U.K., and Japan, to name a few.
Costco would be classified as a brick-and-mortar retailer and is growing in this part of market, as customers continue to generate foot traffic. The company opened nine new stores in the fourth quarter alone. (Source: "Costco Wholesale Corporation Reports Fourth Quarter And Fiscal Year 2016 Operating Results," Costco Wholesale Corporation, September 29, 2016.)
With the growing trend of purchasing goods online, Costco must also operate to satisfy this need. Sales from the e-commerce side of the business account for approximately four percent of total sales, with plenty of growth opportunities. (Source: "Costco closes in on $5 billion in annual web sales," Internet Retailer, October 2, 2015.)
The reason for the focus on e-commerce is because that side of the business grew 20% compared to the previous year. In contrast, each brick-and-mortar store location brings in steady cash flow once the store is in a mature market and they continue to see single-digit growth.
Rewarding Shareholders
Despite the focus on the business strategy, shareholders have not been forgotten about. Costco has been a dividend-paying company for the past 12 years. Further, the dividend has been increased on an annual basis ever since its induction due to continually growing sales. The payout ratio is approximately a third of earnings.
Over this period, the dividend has seen growth of 350%. Shares of COST stock are currently trading at $151.87, which is yielding 1.19%. The dividend yield is not that high when compared to other investment opportunities.
Sponsored Advertising Content: Insurance Return Checks: Your Second Source of Income
Costco has done something to reward its shareholders that is quite rare: it paid a special dividend. And it has not happened just once; back in December 2012, a special dividend $7.00 was paid, followed by a dividend of $5.00 per share in February 2015.
The third method by which shareholders were rewarded was share buybacks. A share repurchase program was announced in April 2015 for $4.0 billion. As opposed to dividends, which benefit the cash portion of the investment account, share buybacks boost the shareholder's overall net worth. (Source: "Costco Wholesale Corporation Announces Reauthorization Of Its Stock Repurchase Program And An Increase In Its Quarterly Cash Dividend," Costco Wholesale Corporation, April 17, 2015.)
To explain further, share repurchases mean that fewer shares are outstanding from the company's perspective, and fewer shares in the hands of investors. This ultimately means that each share that is owned by an investor is worth more of the entire company on a percentage basis.
Final Thoughts on Costco Stock
For patient dividend investors, COST stock could be an opportunity to own shares of a specialty retailer with a presence around the world.
As Costco continues to grow both the brick-and-mortar and e-commerce sides of its business, shareholders stand to benefit.