COST Stock: Why Investors Shouldn't Ignore Costco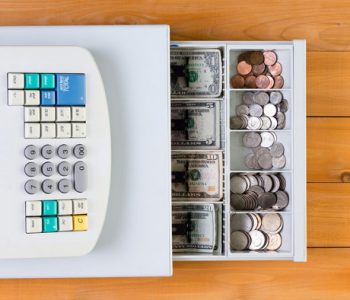 COST Stock Should Be Taken Seriously
There are not many companies in the brick-and-mortar retailing space that are operating large retail sites and that continue to see their bottom line increase. However, Costco Wholesale Corporation (NASDAQ:COST) stock is one such winner in the retailer space.
The great thing about Costco is that the products it sells are part of both the consumer staples and discretionary segments. Consumer staples are considered everyday products that are needed by consumers no matter how well the economy is doing. Consumer discretionary items, meanwhile, are nonessential products that consumers stay away from when the economy is weak. Therefore, Costco will be a destination for all consumers in both an up and down economy.
Costco is a company that doesn't really get the respect it deserves because the dividend yield is considered low, with the current yield being 1.21%. With a low yield, the question that must be answered is, "Why is COST stock worth your time?"
The current dividend payment to shareholders on a quarterly basis is $0.45. Over the past 12 years, the dividend has grown 350%. In this 12-year period, the dividend has seen a hike each year.
Costco has rewarded its shareholders as well—with special dividends–and not once, but twice. Special dividends of $5.00 and $7.00 were paid in February 2015 and December 2012, respectively. On top of all this is a $4.0-billion share repurchase program that Costco announced in April 2015. This is just one of the things that makes COST stock worth an investor's time. (Source: "Costco Wholesale Corporation Announces Reauthorization of Its Stock Repurchase Program and An Increase In Its Quarterly Cash Dividend," Costco Wholesale Corporation, April 17, 2015.)
Costco Is a Specialty Retailer
Costco is not an average retailer; its customers are known as "members," as they must pay for a membership to enter the stores. Memberships need to be renewed annually and range from $55.00 for a basic membership to $110 for a VIP membership.
For COST stock, this is just one revenue stream that adds to the bottom line. There are currently 86.7 million members in the Costco system. Keeping things simple for calculation purposes, if every member paid for the basic membership of $55.00, Costco would generate approximately $47.6 million before any products are sold.
Membership fees are just a small part of the company's income; total sales in 2016 came in at approximately $118.0 billion. A major reason for such large sales is the company's global footprint, with 721 stores in 10 countries. (Source: "Corporate Profile," Costco Wholesale Corporation, last accessed November 14, 2016.)
Costco is focused on its retail stores but, with such a large member base, there are always new opportunities. More recently, Costco opened up self-service gas stations right next to store locations. This is a brilliant move that stands to strengthen the relationship with members. Since people using the gas stations are already in the parking lot, there is a greater possibility they will enter the store and further contribute to the bottom line of COST stock.
Final Thoughts on COST Stock
Costco Wholesale Corporation is a unique retailing stock that investors shouldn't ignore. The second-largest retailer in the world, Costco is considered unique, and its shareholders are treated no differently. COST stock returns money three different ways: share repurchases, dividends, and special dividends. Based on the company's history, COST stock is a potential dividend-paying gem that may be worth your time.