Corrections Corp Of America: Why CXW Stock Is Going Crazy Today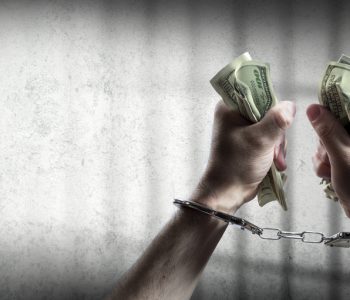 A big issue during the U.S. presidential campaign was the American prison system. Depending which candidate took the White House, the outcome was going to be on two extremes. On one side, Hillary Clinton was sticking to the status quo.
In August of this year, the U.S. Justice Department planed to end the use of private prisons and instead have the facilities run by the government again. Such an action would make the existing use of privately operated prisons vanish as a business, and shareholders' equities in these prisons worthless.
On the other end of the spectrum, Donald Trump is for zero government intervention in the prison business. Trump believes that the government has enough on their plate and should focus on the larger issues to serve the American people. Trump was against the decision by the U.S. Department of Justice, and he plans to reverse its decision. (Source: "Is Donald Trump Private Prison Companies' Last Hope?," The Daily Beast, September 29, 2016.)
It's no surprise that the day after the election, the largest gainer on the New York Stock Exchange is Corrections Corp of America (NYSE:CXW). Its shares have risen by 37.44%, which is a gain of $5.32 per share. Shares of CXW stock are currently trading at $19.44.
It is very fortunate for Corrections Corp that Clinton did not take the White House, because the company has all its business in the United States. All of its partners are U.S. federal corrections agencies: the Federal Bureau of Prisons, the U.S. Marshals Service, and the U.S. Immigration and Customs Enforcement.
For investors, the question to be answered is: "is CXW stock a great investment?" In its latest quarterly earnings report, compared to the previous year, earnings were higher by 3.2%. The main reason for the growth was the acquisition of 23 residential reentry facilities. These are residences for inmates that are nearing release, with services being offered at these locations including employment counseling, job placement, and financial management assistance. (Source: "CCA Reports Third Quarter 2016 Financial Results," Corrections Corp of America, November 2, 2016.)
Final Word on CXW Stock
Corrections Corp of America is a shareholder-friendly company. The dividend yield on CXW stock is 11.11%, and it pays $0.54 on a quarterly basis. Typically, high-dividend stocks rarely increase their dividends over time, but CXW stock is a dividend growth stock. Since 2012, the dividend has increased 270%.
Investors make investments because the future looks bright for growing their money. With Trump winning the election, the previous uncertainly is no longer an issue for CXW stock. The soon-to-be most powerful politician in the world is a businessman who ran a real estate company, and he believes that his time is best spent on larger issues.