Consider CVS Stock for Its Solid Business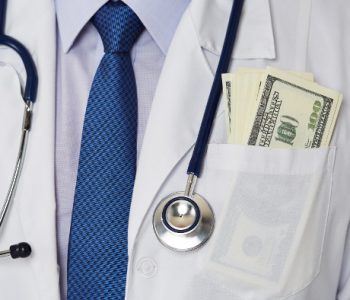 CVS Stock Is a Recession-Proof Business
CVS Health Corp (NYSE:CVS) stock operates in the consumer staples sector, meaning its goods will sell, regardless of the state of the economy. Providing an essential item means sales should be steady and grow over time no matter what. Knowing this information could keep you ahead of other investors—after all, knowledge is power.
Now any company can grow its revenue in a booming economy. A tougher task would be to do so in a down economy or a recession.
To determine if CVS stock can handle any type of economy, consider its history. This will include the most recent recession that occurred in 2008 and the economic growth in the years that followed.
CVS's revenue saw double-digit growth in 2008 and continued to do so as time passed and the economy moved out of the recession. And that double-digit revenue growth is still happening to this day.
CVS stockholders have rewarded in several different ways, detailed below.
Shareholders Benefiting
First, shareholders have seen a share price performance which has nearly doubled since the recession.
Second, with revenue growing, management has shared their success with their shareholders via a dividend payment. The current payment is $0.50 per share, with this dividend having grown 670% since 2008, increasing every year since.
One way to determine if the dividend can continue to grow is through the payout ratio. CVS stock currently has a payout ratio of 34.5%; which means from each dollar of earnings $0.345 is paid out to shareholders. Based on this ratio and with CVS stock being in the consumer staples sector, there are more possibilities of seeing a dividend hike.
The last way by which shareholders have been rewarded is through buying back outstanding shares, a tax-efficient method of returning money. These purchases leave fewer shares available for purchase by investors, giving greater worth to the shares that remain; after all, they're now worth a greater portion of the company. Share buybacks also show the markets that the company believes that the shares are undervalued.
Valuation
CVS stock is currently trading at an approximate 33% discount when compared to the S&P 500 index, based on the price-to-earnings (P/E) ratio. This ratio gives insight regarding how much of a multiple is being paid for the company's earnings; the lower, the better.
To further break this down, CVS stock has a current P/E ratio of 16.6 times. This means that $16.60 will be paid for the current earnings from the company. The reason CVS is trading at a discount is because the S&P 500 index has a current ratio of 25.5 times; by purchasing the index $25.50 would be paid for all the company's earnings as a whole. This is why CVS is trading at an attractive valuation in comparison. 
Final Thoughts on CVS Stock
Consumer staples may be one of the more boring segments, but consider owning CVS stock regardless. Because the real excitement comes from the revenue growth seen year after year and the dividend that is paid as a result.
CVS stock is currently trading at $78.22 and offering a dividend yield of 2.59%.