Consider GLPI Stock for Its Cheap Valuation and High Dividend Yield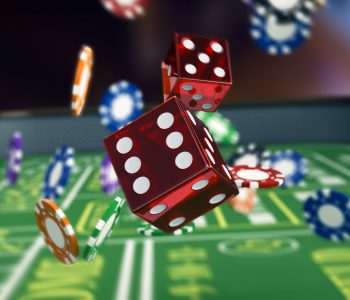 iStock.com/lucadp
Earn a High Dividend Yield of 6.6% from GLPI Stock 
Today we'll focus on a cheaply valued real estate investment that is paying a high dividend yield: Gaming and Leisure Properties Inc (NASDAQ:GLPI)..
Gaming and Leisure Properties acquires, finances, and owns real estate properties which are leased to businesses in the casino and gaming industry. It owns more than 30 properties which provide a rental income, located in heavy tourist areas in the U.S., such as Las Vegas, California, and Louisiana.
Let's take a more in-depth look into GLPI stock's high dividend and why the company is cheap.
Cheap and Attractive Valuation
Gaming and Leisure Properties is not the only real estate stock that caters solely to gaming and casino industry, but it is one of the largest companies in the sector based on market cap value. That said, all companies in a market segment should trade in the same valuation range since external factors, such as interest rate changes or tourist demand, impact all companies in the same manner.
However, that does not appear to be the case in this instance, going by GLPI stock's price-to-earnings (P/E) ratio when compared to the industry average. The current P/E ratio for GLPI stock is 21.5 times, while the industry average is 60.7 times, which is nearly triple that of GLPI stock.
Normally, a lower P/E ratio can mean that a company has weaker margins compared to the industry average. However, Gaming and Leisure Properties has grown its top-line revenue nearly fourfold from 2012 to 2016. Also, all three of the company's margin ratios are higher than those of the overall industry. For example, its profit margins are 38%, compared to an industry average of 14%.
Based on the stellar past and current performance of GLPI stock, I believe that the markets are ignorant of the opportunity. Picking up the shares would be at a discount valuation while earning an income at the same time.
Earn a High Income
At present, GLPI stock is paying a 6.6% dividend yield, based on its $38.19 trading price. This comes to $2.52 paid annually. The dividend is reviewed twice a year to ensure that revenue more than covers the payout, and to see if said payout can be raised. The current trend has been two dividend hikes per year, on average.
To add to the excitement of the payout, the management team tends to review the dividend twice a year. The review is done to see if a higher payout per share could be supported by the revenue. Currently, the trend has been to increase the dividend twice a year, on average.
Dividend increases are not only shareholder-friendly, but result in a higher return based solely on the income earned. Also, to add to the return, a higher dividend payout supports the chance of a rising stock price, which in turn means a greater probability of even greater returns.
Final Thoughts on GLPI Stock
The best opportunities in the marketplace are often those that other investors aren't looking at. And owning an undervalued company which is growing is always a win-win. It's not every day that a stock offers an impressive dividend yield that is still growing and features a very cheap valuation. That's why GLPI stock is worth heavy consideration for your investment portfolio.