CEQP Stock: A Rock-Solid High Dividend Yield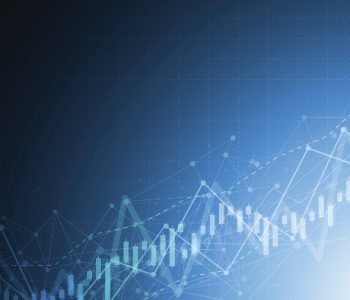 iStock/royyimzy
A Top High Dividend Yield

Today's article will take a look at Crestwood Equity Partners LP (NYSE:CEQP), a holding company that pays a high 9.7% dividend yield.
A master limited partnership (MLP), Crestwood develops, acquires, owns, controls, and operates within the energy midstream sector. It is divided into three business segments: Gathering & Processing, Storage & Transportation, and Marketing, Supply & Logistics.
Read on to find out why CEQP stock may be just the investment that you're looking for.
Strong Insider Buying
One bullish indicator is the actions of the administration, namely when they put their personal wealth towards shares of their own company.
When a company insider sells shares, it could be for one of many reasons, such as something simple, like to buy a new car. But when they are buying shares, it tends to mean that they believe the shares should be trading higher very soon.
Over the past year, Crestwood has seen more buying than selling. In total, net buying amounted to north of $5.0 million, which is quite a large amount. (Source: "CEQP Insider Activity (SEC Form 4)," NASDAQ, last accessed October 3, 2017.)
Growing and Steady Earnings
In 2012, the company reported revenue of $2.0 billion; five years later, it grew to $2.5 billion. Aside from the obvious benefits of a boost in income, this also helps preserve capital and provides low volatility.  (Source: "Crestwood Equity Partners LP," MarketWatch, last accessed October 3, 2017.)
Looking forward, it is quite possible for this trend of growing revenue to continue. For one, Crestwood does not do any mining or drilling, and therefore does not take on the associated risk. Instead, it forms partnerships with other businesses that do and processes, stores, and transports what they dig up. These are long-term deals with clauses that raise the price each year based on inflation. Also, once a contract period is over, renewal tends to mean a higher price for all services. In other words, there is no pricing risk taken on by Crestwood.
Also Read:
CTL Stock is Offering a High Dividend Yield of 11.9%
Get Paid a Piece of the Profits
With CEQP stock trading at $24.70, the current dividend yield is 9.7%. The dividend itself, paid out quarterly, is $0.60. The company's history shows that the dividend per share has more than doubled since 2013.
Given the steady revenue, for the dividend to continue to grow well into the future. Crestwood's MLP status supports this theory, since it means the company needn't pay government taxes in exchange for 90% of income being used for the dividend. This encourages the company to reward investors immediately upon acquiring a new asset.
The Bottom Line on CEQP Stock
Now that you have three reasons why CEQP stock should be strongly considered for an investment, you can make your own educated decision. Because while the high dividend yield can reward investors for their patience, it may remain a poor fit for your portfolio, so be sure to do your own due diligence.