CBL Stock: Collect a High Dividend Yield From This Real Estate Company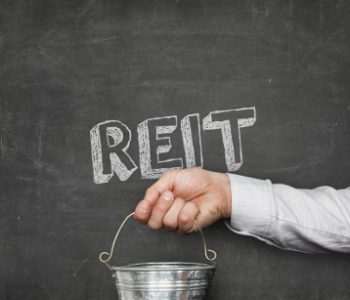 iStock.com/NorthernStock
CBL a Top High-Dividend Stock 
History is a great teacher of what the future returns could be from a potential investment. That said, you should look more at the characteristics of the investment than at the past performance. Today we'll be applying this concept to a sector that shows time and time again its ability to offer preservation of capital, a steady income, and inflation-protected returns: the real estate sector.
The real estate company in question is CBL & Associates Properties, Inc. (NYSE:CBL), a self-managed real estate investment trust (REIT) that owns, develops, acquires, leases, manages, and operates shopping malls. Its locations include open-air facilities, mixed-use centers, outlet centers, office properties, and community centers within the United States—specifically in the Southeast and Midwest.
Earn a 12.2% High Dividend Yield
The diversification among different asset classes in the real estate segment is one reason to consider owning CBL stock. Another is the large dividend yield being paid annually to investors.
Let's say a $10,000 investment was made into CBL stock, meaning $1,220 paid out annually. Now, this is much higher than the current average yield; if the same $10,000 was used to purchase on the benchmark S&P 500 Index, the annual average yield return would be 1.9%, or only $1,030.
As a REIT, CBL is required to pay out 90% of all its income via the dividend in order to keep its tax-exempt status. This is actually a huge relief for the business, as tax liabilities can be some of the largest business costs. It likewise benefits investors because, if earnings rise, so too does the dividend.
High Barrier of Entry
A shopping mall requires a pretty heavy investment. It is quite difficult for retail investors to purchase a large piece of property outright, since millions of dollars would be needed. However, an investment in CBL stock provides exposure to this high-barrier marketplace.
Another barrier to entry that must be overcome is the need for unique skills and years of experience to successfully execute deals and understand various business cycles. Consider, for instance, CBL's outstanding loans. The company has raised funds through a secured note offering and has paid off a loan that was charging a higher interest rate. This alone will save CBL more than $2.0 million in annual interest costs. Therefore, it is possible to give more back to investors or invest more back into the business. (Source: "CBL Properties Retires Two Loans Totaling $206 Million," CBL & Associates Properties, Inc., September 6, 2017.)
An investment in CBL is a way to get a stake in the larger players in the industry through a lower upfront cost. It comes with the assistance of a professional management team working for the interest of the company and its investors.
Final Thoughts about CBL Stock
Even though the market cap is small for CBL stock, it provides a top-tier dividend for a large-cap company and it continues to reward shareholders by increasing the bottom line.
In the current environment, where interest rates are near historic lows, CBL stock could be a great alternative to savings accounts and money market investments.
Also Read:
10 High-Yield Small-Cap Dividend Stocks for 2017
3 Best Monthly Dividend REITs for 2017