C Stock: What Are the Catalysts For an Upward Move in Citigroup Inc?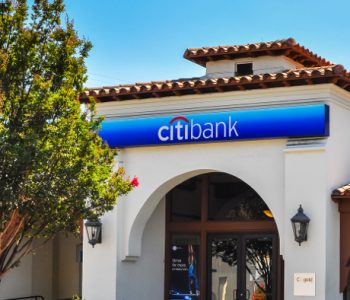 Credit: iStock.com/jejim
Time for C Stock to Move Higher
Citigroup Inc (NYSE:C) is a New-York based bank and one of the largest in the world. Looking at the stock charts over the past year, the stock is pretty much flat. But with an attractive valuation of a price-to-earnings (P/E) ratio of 10.21, Citigroup stock has room to move higher. Here are three reasons to be bullish on C stock.
Dividend Growth and Repurchase Plan
Citigroup Chief Executive Officer Michael Corbat has stated that the goal of the company going forward is to have a strong institution and to focus on delivering capital back to shareholders.  And that's exactly what the company has done, following through on its word. Back in June, Citigroup announced plans to repurchase $8.6 billion dollars worth of C stock, a goal which shall be executed over the next four quarters. (Source: "Citi Announces 2016 Planned Capital Actions," Citigroup Inc., June 29, 2016. )
Citigroup is becoming a lean, shareholder-friendly company. The current yield is nothing to brag to your friends or family about; C stock is currently priced at $48.65, with a yield of 1.32%. Now, comparing this dividend yield to savings accounts rates, this would be considered a home run in baseball terms. The real home run would be the growth that has been seen for the dividend; the growth rate of the yield has been 160%, and according to management, this number has no plans of stopping.
Interest Rates Rising Positive for C Stock
The one thing on everyone's mind is when the U.S. Federal Reserve is going to pull the trigger and increase interest rates again. Now, no one has a crystal ball to know the exact dates, but everyone knows rates are due to go higher. The fact that the U.S. economy is growing and interest rates are sitting at all-time low levels only supports the premise for higher rates.
Now, while you wait for this to happen, you will be collecting your dividends and the outstanding shares will also decrease, which means you own more of the company. Then, when rates do increase, it means you will see the top and bottom line of the company's balance sheet improve. For Citigroup, their loan book (mortgages, personal loans, and business loans) will provide a greater net interest spread. The money that customers put into savings accounts will be loaned out at a higher rate. The added bonus is that the current outstanding loans, with an adjustable rate feature, will become apparent in the earnings quite clearly, since the rates would be increased on those loans.
Expanding Into New Markets
Wall Street is what everyone thinks about when they think about money, and that is what you are investing in with C stock: an investment bank on Wall Street and operations in the everyday banking segment across the country. However, they are expanding their global presence, with management recently announcing plans to invest more than $1.0 billion into Mexico. The investment will focus on a digital banking platform, adding 2,500 new ATMs and creating target solutions to service different customer segments. (Source:  "Citi to Invest more than $1 Billion in Banco Nacional de México," Citigroup Inc, October 4, 2016.)
The Bottom Line
For patient investors, in C stock, there are many things going right at the moment. Things are going to happen in the future, with a share repurchase plan, growing dividends, and larger profit margins down the road.