Buying Stocks at New Highs: What I Found Analyzing 90 Years of Data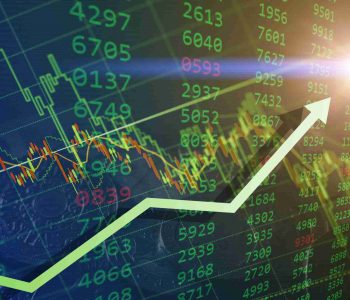 Is It a Good Idea to Be Buying Stocks at All-Time Highs?
The other day, a subscriber sent me a good question about buying stocks at new highs: 
"Rob, I feel like I missed the boat. Stocks keep hitting record after record. Is it a smart idea to be buying stocks at new highs or wait for a pullback?"
It's a crazy question when you stop and think about it.
If I told you in January that a global pandemic would shut down the global economy and the government would institute a ban on hugging, you probably wouldn't predict that the S&P 500 would be up five percent year-to-date.
And yet, here we are. 
For those sitting on the sidelines, the situation stinks to high heaven. Each time the market hits a new record, it's a reminder that you're missing out. And it's difficult to put a lump sum of cash to work when valuations look so stretched. 
Look: I can't provide personal investment advice to individual subscribers. I also never advocate that people try to time the market.
But here's the 411 for investors (and the part that most people don't realize): buying stocks at new highs, at least based on the historical data, is typically a smart move. 
Over the weekend, I dug into U.S. equity returns over the past few decades. Specifically, I wanted to see how stocks performed after hitting a new record high.
Here's what I thought I'd find: It makes far more sense to buy equities after a pullback.
Stock returns, at least what I thought anyway, should lag their historical averages after hitting an all-time high. And I suspect most of my readers would have agreed with my gut instinct. 
But the actual results, quite honestly, surprised me.
Here's what I did find: Between 1928 and 2018, the S&P 500 delivered an average annual return, including dividends, of 8.7%. 
But, if you bought stocks after the index made a new all-time high, you would have made a 9.7% return, on average, over the following year. 
And over the next two years? Well, on average you would have earned an average return of 18.4%. That, it turns out, is actually slightly higher than your typical two-year returns over all periods. 
Returns from Buying Stocks at New Highs
| | | | |
| --- | --- | --- | --- |
| | 6 Months | 12 Months | 24 Months |
| All-Periods | 4.3% | 8.7% | 17.9% |
| All-Time High | 4.6% | 9.7% | 18.4% |
Source: Yahoo! Finance
Granted, a one-percent boost to your returns won't wow many readers. Still, it's not easy to find an investment strategy that beats plain-Jane buy-and-hold over such a long period of time. And, more importantly, the results fly in the face of conventional wisdom. 
So, how can we possibly explain this? Well, first and foremost, people hate buying stocks at new all-time highs. 
It's silly when you stop and think about it. If the Dow Jones Industrial Average is trading around 25,000, does it matter if the index closed at 20,000 or 30,000 points a year ago?
Obviously not!
You're paying the same price for the same merchandise. But investors, it seems, do care. 
Worse, people hate holding winning positions. They stress, worry, and fret over a stock that has rallied, because no one wants to "get greedy" and give their profit back to the market. 
As a result, people often sell good investments too soon. And that means stock prices take more time to reflect good news during a boom. 
Of course, past performance doesn't guarantee future investment results (it's an investment cliché for a reason). And let me say once again, I never advocate trying to time the stock market.
But the data makes one thing clear: buying stocks at new highs shouldn't keep you up at night.