Warren Buffett Loaded up on STORE Capital Corp REIT; Should You?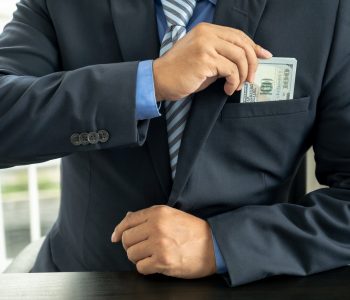 @Lucky7trader via Twenty20
A Top Warren Buffett Dividend Stock
With the U.S. market going on a rollercoaster ride, investors might be wondering what they should do with their income portfolio. Well, one thing they can do is take a look at what legendary investor Warren Buffett has done.
Because Buffett's company Berkshire Hathaway Inc. (NYSE:BRK.B) is required by the U.S. Securities and Exchange Commission to file Form 13F to disclose its holdings every quarter, we can see exactly what the Oracle of Omaha was doing in this extraordinary market environment.
According to Berkshire's latest 13F filing, there were quite a few things happening in the second quarter of 2020.
For instance, the company reduced its positions in Wells Fargo & Co (NYSE:WFC), JPMorgan Chase & Co (NYSE:JPM), and PNC Financial Services Group Inc (NYSE:PNC), while initiating a position in Barrick Gold Corp (NYSE:GOLD). (Source: "Form 13F Information Table," United States Securities and Exchange Commission, last accessed August 24, 2020.)
Those moves have already been covered in detail by financial media. What's less talked about, though, is that Buffett's company also loaded up on STORE Capital Corp (NYSE:STOR), a real estate investment trust (REIT) headquartered in Scottsdale, Arizona.
Berkshire first got into STORE Capital back in June 2017, when the company acquired 18.6 million shares of STOR stock through a private placement. Buffett had maintained that position until March 30, 2020. (Source: "STORE Capital Announces Investment from Berkshire Hathaway," STORE Capital Corp, June 26, 2017.)
And then, Berkshire's latest 13F filing revealed that, by June 30, 2020, it owned 24.4 million shares of the REIT. In other words, during the second quarter of this year, Buffett's company bought another 5.8 million shares of STORE Capital Corp.
With STOR stock trading at $26.06 per share, Berkshire's position is worth approximately $636.0 million.
Compared to the size of Buffett's total holdings, a $636.0 million position may not seem like much. However, STORE Capital is currently the only REIT in Berkshire's portfolio. And, if you are an income investor, it could be one of the best Warren Buffett dividend stocks right now.
STORE Capital Corp Deserves Income Investors' Attention
Founded in 2011, STORE Capital focuses on the acquisition, investment, and management of Single Tenant Operational Real Estate, or STORE, properties.
As of June 30, 2020, the REIT's portfolio consisted of 2,554 properties diversified across 503 tenants located in 49 states. (Source: "2020 Second Quarter Investor Presentation," STORE Capital Corp, last accessed August 24, 2020.)
If you've been following Income Investors, you'd know that we like REITs, because they are basically giant landlords that collect rent from their properties and pass that rent to shareholders through dividends. In the case of STOR stock, the REIT currently pays $0.35 per share to investors on a quarterly basis, which comes out to an annual dividend yield of 5.4%.
Because STORE Capital went public in November 2014, it does not have a very long track record of paying dividends compared to some of its peers. However, from 2014 to 2019, its quarterly dividend rate grew by 40%. (Source: "Dividends," STORE Capital Corp, last accessed August 24, 2020.)
Of course, we are now in an extraordinary time. The COVID-19 pandemic has resulted one of the biggest economic slumps in history, and dividend cuts are not uncommon, even in the real estate sector.
Considering that STORE Capital's portfolio is made up of 65% service, 18% retail, and 17% manufacturing—and a lot of service and retail businesses were closed due to the pandemic in the second quarter—you might expect the company to reduce its dividends.
But that's not really the case. So far, the REIT has maintained its quarterly dividend rate at $0.35 per share.
The REIT's financials, though, were negatively impacted due to COVID-19-related shutdowns. In the second quarter of 2020, STORE Capital's adjusted funds from operations (AFFO) declined 4.8% year-over-year to $108.7 million, or $0.44 per share. (Source: "STORE Capital Announces Second Quarter 2020 Operating Results," STORE Capital Corp, August 5, 2020.)
Considering that the REIT declared a second-quarter dividend of $0.35 per share, it was paying out around 80% of its AFFO.
Note that second quarter AFFO included approximately $38.0 million of net revenue that was subject to COVID-19 rent deferrals. Most of these deferrals are expected to be repaid by the end of this year. Excluding those deferrals, STORE Capital's AFFO would have been $0.28 per share for the second quarter, which was not enough to cover the dividend.
The good news is that the situation is getting better. Rent collections have increased substantially—the company received 86% of August base rent and interest as of August 17—and 93% of the company's properties are now open for business. (Source: "STORE Capital Announces August Rent Collections of 86%," STORE Capital Corp, August 18, 2020.)
In the earnings conference call, the REIT's president and chief executive officer, Chris Volk, said, "we are confident in our ability to maintain [the dividend] through the rest of the year, given what we're seeing." (Source: "STORE Capital Corporation (STOR) CEO Chris Volk on Q2 2020 Results – Earnings Call Transcript," Seeking Alpha, August 5, 2020.)
The portfolio looked solid, too. At the end of June, STORE Capital's properties were 99.5% leased with a weighted average remaining lease term of around 14 years. The contracts also include a weighted average annual lease escalation of 1.9%, so, over time, the REIT can earn higher rental income.
Bottom Line on STORE Capital Corp
Despite the company's decent performance during the pandemic, STORE Capital stock plunged in the market sell-off in March; it has yet to make a full recovery. In fact, at the time of this writing, STOR stock is down 27.8% year-to-date.
Warren Buffett is known for being a value investor. So, it could be that Berkshire bought additional shares of the REIT because of the pullback in its stock price.
Bottom line: Quality items seldom go on sale. If you are an income investor looking for value and yield, STORE Capital should be one of the top names to consider.