Bristol-Myers Squibb Announces 2.6% Quarterly Dividend Increase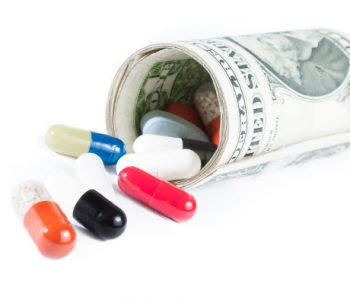 istock
Bristol-Myers Squibb Increases Dividend
Bristol-Myers Squibb Co (NYSE: BMY) announced a small dividend increase, signalling an optimistic outlook from management.
In a press release Thursday, the drugmaker said its board approved a 2.6% increase to its quarterly dividend. The move raises the company's dividend to $0.40 per share, up from $0.39 previously.
The higher distribution will be payable on February 1 to stockholders of record at the close of business on January 5. The board also indicated an expected dividend for full year 2018 of $1.60 per share, subject to regular quarterly reviews by the directors. (Source: "Bristol-Myers Squibb Announces Dividend Increase," Bristol-Myers Squibb Co, December 7, 2017.)
For investors, the latest BMY stock news puts the spotlight on the company's blossoming dividend track record.
Following this announcement, the pharma giant increases its streak of consecutive distribution increases to nine years. If the board can manage to hike the payout next year, Bristol-Myers will earn itself a place on the prestigious list of "Dividend Champions."
Also Read:
OHI Stock: Collect Rising Payouts from 8.1% Yielder
Those small dividend hikes add up over time. Since 2009, the company has boosted its payout by 30%. And with the latest increase in hand, Bristol Myers Squibb's dividend yield will increase to 2.6%.
Shareholders can expect more dividend hikes in upcoming years. Bristol's earnings outlook improved last year after the pharmaceutical giant passed most of its patent losses and its cancer drug "Opdivo" expanded into the lung cancer market. The key late-stage drug could radically change how doctors treat cancer in several situations, potentially grossing Bristol-Myers peak sales of more than $10.0 billion annually.
Further out, most the company's late-stage drug pipeline focuses on immunology and cancer–illnesses where the Food and Drug Administration aggressively approves new treatments.
That should translate into modest, though not spectacular, dividend increases for investors. Over the next five years, analysts project earnings per share to grow at a mid-single-digit clip. The distribution should increase more or less in line with profits.