BPY Stock: A Growing Dividend-Paying Stock Offering a 4.99% Yield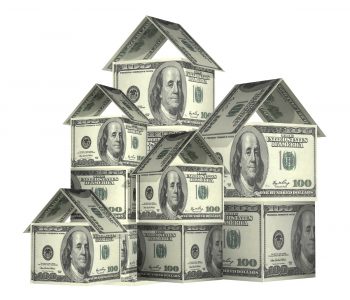 iStock.com/frentusha
This Dividend-Paying Stock Sees an Annual Payout Increase

The real estate sector has a long track record for generating wealth and a steady stream of income over the long term. That's why investors want exposure to this segment of the market.

Normally, owning real estate requires performing maintenance yourself and possessing the necessary business skills to succeed. You would also need to find the right tenant, negotiate a lease agreement, and ensure the rent is paid on time. Since there's so many requirements, many investors tend to stay away from real estate.
However, there is another way to own real estate without the need to maintain the property and chase tenants down for late rent. How? By owning a dividend-paying company that owns real estate and trades on a major exchange.
Investors will still be rewarded because the company, with its consistent income via long-term contracts with tenants, practically ensures a payout. What's more, the income paid to investors is often growing because of rent increases, which are agreed to at the beginning of the contract.
One major benefit of investing in a dividend-paying stock over owning real estate is the diversification you'll obtain. Investors could end up owning hundreds or even thousands of different companies, lowering the risk since each business accounts for very little of the total portfolio–a bad slide in one company won't hurt your overall payout much. And all without having to chase down tenants for their rent.
Now let's take a took at how you could benefit from such an investment. The company that I think should be highly considered is Brookfield Properties Partners LP (NYSE:BPY).
Business Overview
Brookfield Property Partners is a diversified global real estate company with locations in the U.S., Canada, the U.K., and China. The company owns, operates, and develops office buildings, retail malls, multifamily residences, industrial buildings, and hospitality properties. Office buildings account for the largest portion of the portfolio, with over 146 buildings owned. The total value of the portfolio is approximately $66.0 billion. (Source: "Brookfield Property Partners Reports First Quarter 2017 Results,"Brookfield Properties Partners LP,. May 5, 2017.)
Brookfield will often take a hands-on approach to its properties, working directly with tenants to maintain the property. For example, if something needs fixing, the company will make sure it is fixed and up to code. Triple-net leases are also common with Brookfield's buildings; these are leases where the tenant pays for all necessary maintenance, as well as real estate taxes and property insurance.
Shareholders Being Rewarded
Brookfield's dividend is paid quarterly, growing at a rate of five to eight percent annually.
The company has been engaged in repurchasing shares. Over the first quarter of 2017, 4.4 million shares were bought back at an average price of $22.90. The implication of buybacks is that the company is confident that the shares could trade at a higher price in the future, despite market sentiment. (Source: "Brookfield Property Partners Reports First Quarter 2017 Results," Brookfield Properties Partners L.P., May 5, 2017.)
Also Read:
10 Best Real Estate Stocks to Own in 2017
5 Cheap High Dividend Stocks for 2017
BPY stock's price to earnings (P/E) ratio supports the notion that the shares are undervalued, currently trading at approximately half that of the industry average. Normally when this occurs, there must be an issue with the company, but in this case there are no issues. That's because the revenue is growing annually; over the past five years alone, it has nearly doubled. The share price over this period has also been in a trading range, indicating market ignorance of the opportunity that BPY stock provides.
Final Thoughts About BPY Stock
Many of the properties owned are in industries with high barriers of entry, making investing in these businesses individually a challenge. But with BPY stock, you can more easily participate in these companies, with billions of dollars of real estate assets owned. And that's to say nothing of the cheap valuation, which is all the more reason to be bullish on BPY stock.