Boeing Co: The No. 1 Reason to be Bullish On BA Stock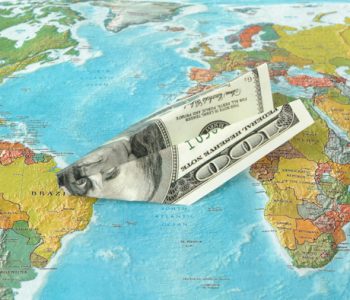 BA Stock Should Not Be Ignored by Investors
A manufacturer and seller of commercial airplanes to customers from around the world, Boeing Co (NYSE:BA) is a company with a century-long history that is looking forward to the next 100 years of business. But that's all the past; what does the future hold for BA stock?
Such a large product is not one that can be completed overnight, after all; it takes months or even years from the initial purchase agreement to the aircraft being delivered. But, for Boeing stock, the most important factor that investors need to consider when it comes to BA stock is how the business outlook is.
Let me explain further.
The Next Big Driver for BA Stock
On October 26, Boeing released its third-quarter earnings, which beat analysts' estimates. While this indicates a great past three months, I did mention earlier that the future is important for Boeing because its products don't have a high turnover from the manufacturing plants.
In other words, I am referring to future orders. In the same earnings release, the company provided an outlook for its backlog. Currently in the pipeline are 5,600 commercial airplane orders that have purchase agreements in place with various companies from around the world. These deals are worth a total $462.0 billion. (Source: "Boeing Reports Third-Quarter Results and Raises Full Year Guidance," Boeing Co, October 26, 2016.)
To understand how large this backlog is, in the third quarter, 188 commercial airplanes were delivered to customers. Therefore, the current backlog would represent just over seven years of deliveries when comparing it to the third-quarter deliveries.
With such a huge backlog, this is a great opportunity for Boeing to help its customers that need financial assistance to purchase an aircraft. The company has a division which assists customers with financing aircraft purchases.
Currently, the portfolio has a net balance of $3.7 billion. Given the large backlog in the pipeline, the portfolio could see a huge boost as more aircraft are delivered. This will continue strengthening the client-business relationship.
Final Thoughts on BA Stock
Shares of BA stock are trading near an all-time high. Sometimes, buying companies near the top of the trading range could be dangerous, which is why it's important to research a company's financials and future guidance thoroughly. The reason I mention this is that, as a company's financials continue to grind higher, its stock price will continue to make all-time new highs. And there is always a reason why a company would grind higher based on its fundamentals.
When it comes to rewarding shareholders, Boeing is a shareholder-friendly company. Currently, BA stock shares are trading at $153.34, with a current dividend yield of 2.84%. Since 2012, the dividend payment, paid quarterly and reviewed annually, has doubled. The review takes place every December, so another announcement could be coming in the very near term.