Boeing Co: Is BA Stock a Top Dividend Stock?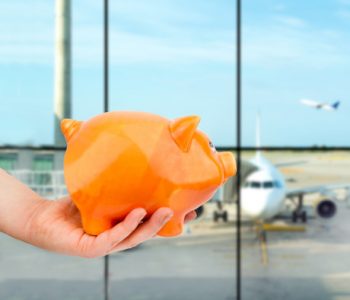 BA Stock: A Dividend Growth Stock Rewarding Shareholders
Boeing Co (NYSE:BA) may be the market leader in the commercial airplane segment, but the company isn't resting on its laurels. Rather, it's working hard to increase shareholder value. If you need evidence, look no further than the share price performance; BA stock has returned 113% over the past five years on a capital appreciation basis.
Looking to the future, is there more upside ahead for the shares, or is all the good news in the past for BA stock?
Let me explain why I am bullish on BA stock, even though the past performance has been stellar. 
Fundamentals
From the period of 2011 to 2015, Boeing's revenue has grown 41%. This is thanks to management's approach of generating sales, then delivering the commercial airplanes on time or earlier than expected. In 2015, there were 580 commercial airplanes that were sold and delivered, compared to 349 in 2011. (Source: "Boeing Co," MarketWatch, last accessed November 29, 2016.)
With the increase in sales, the debt side of the balance sheet underwent changes. Over the same five-year period, the long term debt on the balance sheet has been cut in half. This is not the only way BA's financial position has become stronger. Currently there is $9.7 billion in cash and cash equivalents in BA's bank account. (Source: "Boeing Reports Third-Quarter Results and Raises Full Year Guidance," Boeing Co, October 26, 2016.)
Thanks to management actions of growing the business, shareholders have been the biggest beneficiary of this.
Dividends
BA stock is trading at $151.38 and yielding 2.88%. BA stockholders receive $1.09 in dividend payments each quarter. The dividend has grown by 147% over the past five years.
The payout ratio for BA stock is 61%, with a possibility of further dividend hikes should the payout remain steady. The reason for future dividend hikes would be the 5,600 orders in Boeing's commercial airplane pipeline, which would amount to $462.0 billion.
Share buybacks have also been a factor in rewarding shareholders. The most recent was in 2015, when Boeing's board of directors approved a $14.0-billion share repurchase program. (Source: "Boeing Board Raises Share Repurchase Authorization to $14 billion, Increases Dividend 20 Percent," Boeing Co, December 14, 2015.)
As sales have increased so have the share purchases that have been completed by BA stock. Back in 2012 BA's management started a streak of starting to announce an annual share repurchase program. In 2012, the share repurchase that was announced was $3.6 billion and has grown each and every year to the most recent one that was announced in 2015 of $14.0 billion. (Source: "Boeing Raises Dividend 10 Percent and Resumes $3.6 Billion Share Repurchase Program," Boeing Co, December 17, 2012.)
The share buyback and dividend hike announcements have typically occurred in December. And with that very same month just around the corner and sales and revenue increasing, it could be a matter of weeks before we hear that a new dividend hike or share repurchase program is in place. 
Final Thoughts on BA stock
BA stock is my favorite dividend growth stock from the industrial sector. Being shareholder-friendly, increasing the dividend, and announcing new share repurchases are evidence that Boeing stock could be one to get behind.