Boeing Co: BA Stock Shouldn't Be Ignored By Investors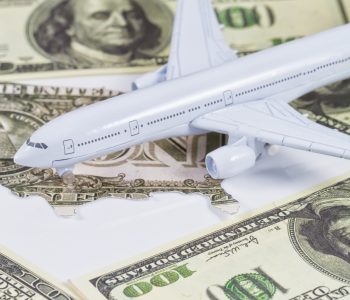 Is BA Stock Worth Considering?
Boeing Co (NYSE:BA) stock is up over 50% over the past year. Is there more upside ahead?
Boeing is engaged in global aerospace and defense, selling commercial airplanes and defense and space aircraft and security, as well as providing financing to customers. The company has four divisions: Commercial Airplanes; Defense, Space and Security; Boeing Capital Corporation; and Shared Services.
For the stock to continue growing, there has to be growth in revenue and earnings as well. That said, Boeing is a company that does not see a lot of transactions being reported because its services and products require a large amount of capital from the buyer. And since Boeing does not generate a lot of transactions of their products–you cannot manufacture a plane overnight–a very important detail is the size of the backlog of orders.
How does this backlog relate to BA stock's upside? Read on and find out.
Backlog of Orders
When researching Boeing's order pipeline, pay special attention to the quarterly and annual rates of earnings. This will provide insight into how the company will perform when the current orders are accounted for. Since the Commercial Airplane division accounts for approximately two-thirds of every dollar, let's look there first.
The backlog from the Commercial Airplane division is currently sitting at over 5,700 airlines, for a total of approximately $417.0 billion. Based on the average of the last four quarters, this backlog represents a total of 33 quarters. Therefore, if the backlog and revenue remained flat, there would be enough in the pipeline to cover the next eight years of earnings. That said, management still wishes to grow the backlog further so there is more quarterly and annual growth. For instance, there were 198 new net orders added over the past three quarters alone. (Source: "Boeing Reports First-Quarter Results and Raises EPS Guidance," Boeing Co, April 26, 2017.)
The pipeline for BA stock could grow much larger because of demand from the airline industry. A 2014 study by the International Air Transport Association forecasted that there will be steady growing passenger demand for airline usage. What's more, the projection is that the numbers of annual passengers taking a flight in a commercial airline will more than double by 2014. (Source: "New IATA Passenger Forecast Reveals Fast-Growing Markets of the Future," International Air Transport Association, October 16, 2014.)
The growth is expected to be coming from mature markets such as the U.S., as well as those like China and India that are growing at a faster pace. This would benefit BA stock because of the increased demand, which should be reflected in the order pipeline, and in turn the company's income.
Another area to consider since it greatly contributes to revenue is the "Defense, Space and Security" division. This segment currently has a backlog of $63.0 billion, accounting for approximately seven years of the division's revenue. Boeing has related agreements in place with the Royal Australian Air Force, the U.K. Royal Air Force, the U.S. Navy, and the Republic of Korea Air Force. As you can see, Boeing's the client base is very diversified.  (Source: Boeing Co, April 26, 2017, op cit.)
Get Paid to Wait 
When the aircraft backlog is accounted for, it is then reflected in the quarterly earnings. At this point, some of those earnings are passed along to shareholders.
One method is via a quarterly dividend. Boeing's has been growing; over the past five years, the dividend has seen an increase of between 10% and 50%. In the most recent hike, it went from $1.09 per share to $1.42, marking a 30% increase. The company tends to review the dividend policy every December.
Approximately 60% of earnings are paid out as a dividend or, to put it simply, $0.60 is paid out as a dividend for every $1.00 of earnings. This trend of dividend increases could continue well into the future, because of the current backlog combined with the company's financial discipline.
Boeing stock also pays out to shareholders by using the company's cash to repurchase shares. Taxes do not have to be paid until an investor who—with each remaining share now worth more, owns more of the company—sells their shares. The most recent share repurchase program, replacing the prior one, was announced in December 2016 for $14.0 billion. (Source: "Boeing Board Raises Dividend, Renews Share Repurchase Authorization," Boeing Co, December 12, 2016.)
Even though Boeing shares are up by 50% over the past year, the buybacks signal to the markets that there is more upside ahead (or at least management sees it that way). Share repurchases also add to the support of the stock price because they mean continued buying.
Final Thoughts On BA Stock
With a large backlog in place, BA stock could eventually trade at a higher price, helped by the dividend increasing and share repurchases. BA stock is currently yielding three percent and, if the dividend growth continues, the average yield would increase as well, based on the average purchase price.
Boeing Co is a great example of a company that investors should focus on, provided you still do your due diligence and research the business first.