Boeing Co: BA Stock Has a Lot of Positives to Lift Off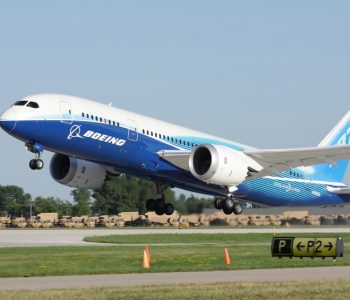 Upside for BA Stock?
Making a decision of which airline to use can be difficult, thanks to different rewards systems, varied customer feedback, and personal experiences. But regardless of which airline you picked, you likely rode in a Boeing. For income investors and growth investors, Boeing Co (NYSE:BA) stock should not be ignored.
Returning Cash Back to Shareholders
Since 2000, the dividend growth of BA stock has not disappointed, growing by 778%. The current payment per share is $1.09, which reflects a yield of 3.31%, and the shares are priced at $131.77.
Management is not shy when it comes to returning cash back to shareholders. Since 2010, the company has returned $11.0 billion in the form of dividends and $21.0 billion in share repurchases.
I see Boeing having no problems paying this out and increasing the dividend payment while doing more share repurchases down the road. The reason is because of their backlog; Boeing currently has 5,700 airline orders in the pipeline, which is worth $472.0 billion. (Source: "Boeing Reports Second-Quarter Results," Boeing Co, July 27, 2016.)
Airline Growth
The International Air Transport Association (IATA) is projecting that the amount of passengers traveling will hit 7.3 billion by 2034 which would be two times how many people are traveling now. The IATA is looking at huge growth from China, the U.S., and India. This is beneficial for BA stock, as it gives Boeing diversification across the globe, removing risks associated with other countries and airlines. (Source: "New IATA Passenger Forecast Reveals Fast-Growing Markets of the Future," International Air Transport Association, October 16, 2014.)
Strong Management
The company's management is disciplined, with the evidence being the stock price, which has doubled in the last five years. This is why the company has been around for a century.
Boeing is broken down into three different segments: Commercial Airplanes; Defense, Space and Security; and Capital Financing. The most recent of these divisions is the defense, space & security, which was formed in 2000 and contributes about $30.0 billion to the top line. Management has done a  great job of creating this part of the business, since dealing with the government can at times prove difficult. (Source: "Boeing Overview," Boeing Co, last accessed October 13, 2016.)
Final Thoughts on BA Stock
Boeing has been around a century, meaning BA stock could be a "forever stock" in your portfolio.