Best Buy Co Inc: This Is Why is BBY Stock Surging Today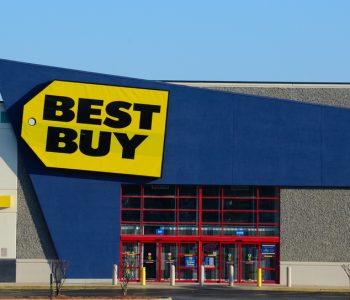 BBY Stock Surges on Strong Earnings
Best Buy Co Inc (NYSE:BYY) reported strong third-quarter earnings, sending shares of BBY stock soaring.
Best Buy beat the estimated sales and earnings numbers. When it comes to the earnings per shares, BBY reported $0.62 per share versus the analysts estimate of $0.47. Total sales beat estimates by 1.1%. (Source: "Best Buy Reports Better-than-Expected Third Quarter Results," Best Buy Co Inc, November 17, 2016.)
When taking a look at same-store sales compared to the same period as last year, sales grew a full percent point. Digital sales grew 24.1%.
Shareholders were impressed. Following the release, BBY stock soared to a new 52-week high during Thursday trading. Shares soared $5.54 or 13.7% to $45.99.
A reason for the same-sales growth and foot traffic continuing to come into the store is the services that are offered by Best Buy. One aspect is the company's customer service agents, and another aspect is located at the back of Best Buy stores: the "Geek Squad" agents. This will continue to be a big driver.
The customer service agents can assist with everyday small questions. With technology changing almost on a daily basis, the agents are trained with the changing environment. For customers whi want a hands-off approach, Geek Squad is there to help; this includes in house installation.
Management is focusing on all aspects of the business, and the execution that was seen in the third quarter could be a preview of the next quarter. The next quarter includes the holiday shopping season, which is the busiest time of the year for BBY stock.
With sales growth as it has just seen, there are possibilities of further dividend hikes. Based on the history, the board of directors tends to increase the dividend in the first quarter of the year. In the previous two years, BBY stockholders have been rewarded with a special dividend in the first quarter. If these third-quarter earnings continue the momentum into the holiday season, more announcements are a possibility.