Bank of America Corp: Why Investors Shouldn't Ignore BAC Stock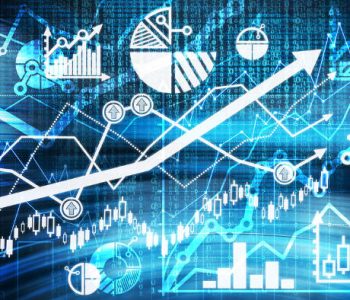 Upside for BAC Stock?
Over the last month, shares of Bank of America Corp (NYSE:BAC) stock have risen 20%. The question to ask going forward is: "Will there more upside going forward, or are all the positive catalysts built into the stock price?"
Bank of America is one of the largest banks in the world, operating in all aspects of the financial services segment. It currently has approximately $1.23 trillion in deposit balances. (Source: "Bank Of America Reports Third-Quarter 2016," Bank Of America Corp., October 17, 2016)
With a large client base, Bank of America's main focus may serving its customers, but shareholders certainly aren't neglected. The current dividend yield is 1.49%, based on the current trading price of $20.16. The next dividend payment for BAC stock is scheduled for December 31, 2016, in which $0.075 will be paid out. The dividend growth rate over the past three years has been 650%.
But that's not all. In June of this year, the board of directors approved a $5.0-billion share buyback. According to Bank of America's third-quarter earnings; $1.4 billion worth of shares had already been repurchased. For shareholders, this means that their ownership of the entire company increased. (Source: "Bank of America to Increase Quarterly Common Stock Dividend by 50 Percent to $0.075 per Share; Authorizes $5 Billion Common Stock Repurchase Plan," Bank of America Corp, June 29, 2016.)
Expansion of Profit Margins
In July of this year, the company shifted attention to its trust-preferred shares. The plan is to redeem $1.97 billion of the trust-preferred shares, with the interest rate offered on these investing vehicles being between six percent and 6.75%. (Source: "Bank of America Announces Redemption of $1.97 Billion of Trust Preferred Securities," Bank of America Corp, July 13, 2016.)
Typically, BAC stockholders wouldn't really focus on this; however, it is important for income and growth investors. That's because with interest rates sitting at historic lows, Bank of America can buy these higher-interest-bearing products and re-offer the market a lower interest rate that is suitable in today's marketplace. For shareholders, this means there is more cash flow coming into the business, and with it greater possibilities of further dividend hikes and share buybacks.
With interest rates sitting at their historic lows of 0.25% to 0.50%, it means there is plenty room for interest rates to increase. This directly affects Bank of America's loan book, which includes retail and commercial loans, such as lines of credits and mortgages. Many of these products have variable rates, so when interest rates do increase, it means that the loans rate would increase as well.
In order for Bank of America to provide a loan, it must take in money from another customer that wants to park money in the bank and earn interest as a saver. The difference between the saving rate and the one that is lent out is known as the net interest margin and is reflected in revenue. As interest rates increase, the net interest margins will rise as well, translating into more profit for the bank.
Going by the third-quarter earnings results, Bank of America is preparing for interest rate hikes in the future. Its loan book increased by $23.0 billion when compared to the previous year. This is exactly what investors want in a company; that it is looking towards the future and preparing for changes, rather than reacting and missing out on opportunities as a result. (Source: "Bank of America Reports Q3-16 Net Income of $5.0 Billion, EPS of $0.41," Bank Of America Corp, last accessed November 16, 2016.)
Final Thoughts on BAC Stock
Even though shares have moved 20% over the last month, BAC stock is still cheap on a valuation basis. The price-earnings (P/E) ratio for BAC stock is 13.75 times, which is much cheaper than the S&P 500's P/E ratio of 25.09 times. The dividend is not a huge yield, but the dividend growth and potential future drivers could make Bank of America Corp a higher-dividend stock one day.