Bank of America Corp: Why BAC Stock is Important Again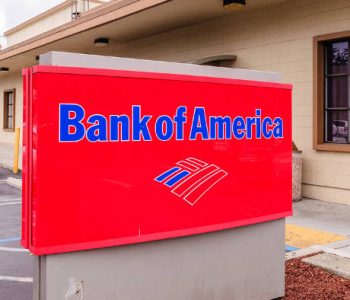 Upside for BAC Stock?
Over the last three years, Bank of America Corp (NYSE:BAC) stock has been stuck in a trading range, so the question to ask is, "What is going to drive BAC stock higher?"
Bank of America is the number-two bank in the U.S. based on assets. The bank recently reported their third-quarter earnings and the numbers were impressive. Earnings per share were $0.41, compared to $0.36 in the previous quarter, and revenue increased by three percent to $21.3 billion. This was in part due to cost cutting across the board. (Source: "Bank of America Reports Q3-16 Net Income of $5.0Billion, EPS of $0.41," Bank Of America Corp, last accessed October 18, 2016) 
Dividend Story
Before the financial crisis, the dividend paid by Bank of America Corp was higher than what it is today. However, Bank of America is not the same company that we know from before the crisis hit in 2008. Today, it is focused on having a much leaner balance sheet. The evidence is in the tier-1 ratio of 11%; this would protect the bank from a downturn, rather than the bank going the route of selling key assets to raise money.
It is a much leaner company that is focused on returning capital to BAC stockholders. The dividend, on an annual basis, is $0.30, which represents a 1.88%, yield based on the current trading price of $16.00. The total dividend payment was equal to $0.8 billion.
Being a Large Bank Has Its Advantages
In the third quarter, Bank of America participated in some of the top debt underwriting deals, which contributed to the company's $1.5 billion from investment banking fees, a 13% increase compared to the previous quarter. Given the scale that Bank of America Corp has and the satisfaction rate from clients, I wouldn't be surprised to see more growth from this division as more companies need to raise capital.
Thanks to this large scale, the wealth division saw great results that will impact earnings going forward, as it's not a one-quarter earnings story. Assets under management saw inflows of $10.2 billion; this is one of the top divisions that every investor is very interested in due to higher margins. With all this going for the company, it is trading very cheap. (Source: Ibid.)
Valuation
BAC stock is currently trading at $16.00, which is 66% of their book value of $24.19. The way that the book value is calculated is by taking the company's assets and subtracting the liabilities.
That's not the only evidence of the company trading cheap. The price-earnings (P/E) ratio is 13x, and historically, the stock has never seen this type of valuation. The five-year average has been a  P/E of 79x. (Source:  "Bank Of America Corporation, "  Morningstar, last accessed October 18, 2016.)