Bank of America Corp: 3 Reasons to Be Bullish on BAC Stock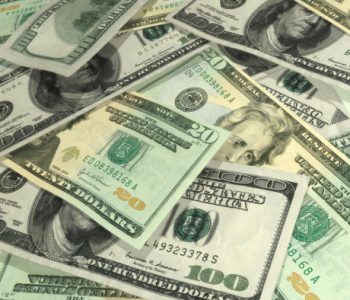 BAC Stock: A Dividend Growth Stock Rewarding Shareholders
Shares of Bank of America Corp (NYSE:BAC) stock are up 16% over the past year. As such, the question now is if there is more upside ahead, or if the good news is built into the current share price.
Bank of America is part of the banking and financial services industry, one of the old industries in the United States. It is a "megabank" with millions of customers around the world and one that has benefited shareholders.
Let me explain three reasons to be bullish on BAC stock.
Dividend Growth

A dividend growth story in the early stages, Bank of America has become a leaner and more shareholder-friendly company since the recession in 2008. The dividend, paid on a quarterly basis, is $0.075. Over the past three years, its growth has been 650%.
BAC stock is currently trading at $20.30, with a current yield of 1.48%. There is room to grow the dividend, given the payout ratio of 16.3%.
Share repurchases have also been used to return money, with the board of directors having approved a $5.0-billion share repurchase program in June. Share repurchases mean shareholders own a greater percentage of the entire company, with no tax consequences until the shares are sold. (Source: "Bank of America to Increase Quarterly Common Stock Dividend by 50 Percent to $0.075 per Share; Authorizes $5 Billion Common Stock Repurchase Plan," Bank of America Corp, June 29, 2016.)
Business Growth
In order to continue to pay shareholders a growing dividend and implement share repurchases, the business needs to see growth. Bank of America reported its third-quarter earnings last month, and the growth reported was not only spectacular, but will continue to affect earnings going forward.
The "Global Wealth and Investment Management" division, which manages money for wealthier clients, saw a $10.2-billion of inflow of long-term assets in the third quarter. With one of Bank of America's highest profit margins, the division's only costs incurred is infrastructure costs, such as office space and software.
The total portfolio across the entire company is $2.5 trillion. With a powerful brand such as Bank of America, the total asset value should continue to grow into the future. (Source: "Bank of America Reports Q3-16 Net Income of $5.0 Billion, EPS of $0.41," Bank Of America Corp, October 17, 2016.)
Sponsored Advertising Content: Insurance Return Checks: Your Second Source of Income
Fundamentals
BAC stock's current price-to-earnings (P/E) ratio is 14.7, which is much cheaper than the five-year average of 79.0 and the S&P 500's current P/E ratio of 19.4.
Based on its balance sheet, Bank of America is doing a great job of generating more top-line growth. The total cash and due from banks has grown 29% over the past four years. This number reflects what is brought in by everyday banking and personalized services such as wealth management. If this trend continues, dividend hikes and/or further share repurchases wouldn't be surprising.
Final Thoughts on BAC stock
For patient dividend investors, BAC stock could be an opportunity to own shares of a financial services company with a global presence. Bank of America is a shareholder-friendly company that continues to reward shareholders while doing a fine job managing all aspects of the business.