ATT Inc.: Is T Stock a Top Dividend Growth Stock?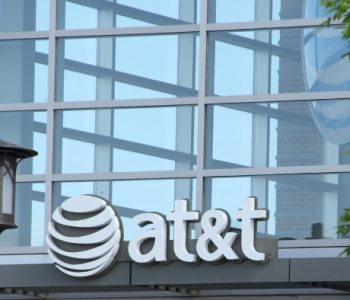 Dividend Investors Should Take a Look at T Stock
AT&T Inc. (NYSE:T) is one of the largest telecommunications companies in the U.S.
When looking for a dividend growth stock, the company's history is worth noting; based on this information, the company's future could be predicted, namely if it can continue to reward shareholders.
A great source of data is the index of S&P 500 "dividend aristocrats," which are large-cap companies that have a track record of increasing their dividend for at least 25 years. And one of the companies that appears on this index is AT&T.
The dividend for T stock has increased for the past 32 years. But when it comes to if the dividend can continuing growing, the payout ratio is your go-to financial metric. This ratio determines how much of earnings are paid to shareholders in the form of a dividend. On an annual basis, $2.84 is earned per share and $1.96 is paid to shareholders of T stock. Therefore, AT&T has the ability to continue increasing in the dividend.
For investors looking at the shares right now, the current dividend yield is 4.78%, and based on the trading price of $41.04.
Another method AT&T has used to reward shareholders is buying back shares. The most recent program was announced in 2014 for 300 million shares, with no timeline on when it is to be completed. At the time of the announcement, this represented approximately six percent of the entire company. There were also three prior buyback programs announced between 2010 and 2013. (Source: "AT&T Approves New 300 Million Share Repurchase Authorization," AT&T Inc., March 31, 2014.)
Share repurchases are a tax-efficient way to pay shareholders, since taxes do not come into play until the shares are sold.  Further, fewer outstanding shares means that each remaining share is worth more of the company. Buybacks also imply the company believes its shares to be undervalued.
T Stock's Competitive Advantage
T Stock benefits from operating in an oligopoly, an environment where not many other companies are in direct competition. As such, AT&T and its few competitors own a larger market share of the telecom sector, with A&T possessing approximately a third of U.S. market share. With this competitive advantage, a large profit margin is earned and the revenue generated is inflation-protected. (Source: "Market share of wireless subscriptions held by carriers in the U.S. from 1st quarter 2011 to 3rd quarter 2016," Statista, last accessed January 12, 2016.)
It will be difficult for AT&T to see new competition because the telecom sector requires a large amount of capital to enter. And once this first huddle is cleared, the infrastructure needs to be built. However, excluding maintenance, costs beyond this are minimal.
Final Thoughts On T stock
For patient dividend growth investors, T stock should not be ignored. The dividend yield on T stock is more than double that of S&P 500 index.
Another reason to consider T stock is because of the long history of the management team being shareholders-friendly. The evidence has been in the steady and growing dividend; also the shares that have been repurchased.