AT&T Inc.: More Upside for AT&T Stock?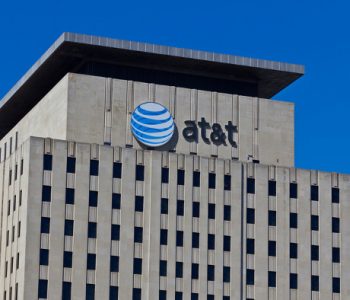 Despite a bumpy ride, AT&T Inc. (NYSE:T) stock performed solidly in 2016, with a return of 23% vs. the Dow's 13% gain. Some of the enthusiasm appears to have faded over the past month, however, as investor nervousness seems to be increasing over the company's proposed mega-acquisition of Time Warner Inc (NYSE:TWX). Specifically, the concern is whether the Trump administration will block it or not.
Of course, a prudent investment case for T stock should never rely on a single catalyst needing to happen—particularly when President Trump is involved—so it's far more important for us to assess AT&T's fundamentals, growth prospects, and valuation as they stand, without Time Warner.
With that in mind, looking into AT&T's freshly released fourth-quarter results seems like a sensible first step.
Meeting Expectations
For the quarter, AT&T posted earnings per share (EPS) of $0.66, right in line with consensus estimates. Revenue came in at $41.8 billion, representing a slight decline of 0.7% and just missing the average analyst estimate of $42.04 billion. Meanwhile, the company's full-year outlook also met expectations: for 2017, the company now sees EPS growth in the mid-single digits and revenue growth in the low-single digits.
"2016 was a transformational year for AT&T, one in which we made tremendous progress toward our goal of becoming the global leader in telecom, media and technology," said Randall Stephenson, chairman and chief executive officer of AT&T. "We launched DIRECTV NOW, our innovative over-the-top streaming service. Our 5G evolution plans and improved spectrum position are paving the way for the next-generation of super-fast mobile and fixed networks." (Source: "AT&T Reports Fourth-Quarter and Full-Year Results; AT&T Meets Full-Year Guidance With Strong Customer Growth," AT&T Inc., January 25, 2017.)
So while the company didn't exactly shoot the lights out with its fourth-quarter results and guidance, it didn't bomb on them either—something that can't be said for its telecom counterpart, Verizon Communications Inc. (NYSE:VZ).
Winning in Wireless
As we reported, VZ stock slumped earlier this week on soft full-year guidance, but mainly due to an alarming 61% decline in postpaid wireless subscriber additions. AT&T didn't hit a home run on this front, either, but its net 520,000 postpaid additions for the fourth quarter were at least relatively flat from the year-ago period.
Additionally, AT&T's postpaid churn rate for the fourth quarter (the percentage of subscribers that cease using the services) dropped from 1.07% to 0.98% year-over-year, while Verizon's increased by more than 10 basis points over the same period.
So while Verizon's wireless network continues to lead the space in quality, it's AT&T's that seems to be steadier. And stability is particularly important when dealing with telecom stocks, which investors typically buy primarily for their fat dividends.
Of course, that begs the question: is T stock and its dividend worth owning at this point? I certainly think so.
The Bottom Line on T Stock
It's easy to get caught up in the intrigue surrounding AT&T's proposed purchase of Time Warner, but as income-oriented investors, I wouldn't focus on it too much. Sure, Time Warner would give AT&T significant content and scale advantages, but it would be far from devastating if the deal didn't go through, either. After all, AT&T is paying a hefty $84.0-billion price tag for TWX.
I'm not saying the acquisition won't be a game-changer for AT&T, but I'd prefer to focus on the knowable instead: AT&T stock's dividend is yielding a delicious 4.7% at the moment and, more importantly, is supported by massive free cash flow, as well as a stable wireless business. And if that doesn't convince you over the safety of T stock's dividend, maybe the company's record of 31 consecutive years of dividend increases will.
In other words, T stock looks clearly bullish, no matter what the odds of a TWX acquisition.