AMID Stock: AMID Offers a 11.7% Dividend Yield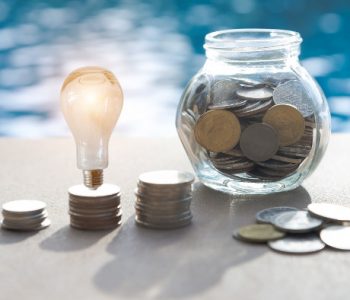 iStock.com/VichienPetchmai
A Solid Dividend from AMID Stock
The energy industry is known for its low of market volatility. And within the energy market, the midstream sector produces a steady stream of income and preserves capital at the same time. One company in this market is American Midstream Partners LP (NYSE:AMID), with AMID stock offering a high dividend yield of 11.7%.
American Midstream Partners owns, operates, develops, and acquires a portfolio of midstream assets with the goal of providing an infrastructure that links producers of natural gas, crude oil, and specialty chemicals to end users. Its area of interest is the U.S., more specially in Texas, the Gulf of Mexico, and North Dakota.
Now let's take a more in-depth look into AMID stock and its potential as an investment.
Great Competitive Environment
American Midstream Partners benefits from its market having high barriers to entry. Getting into the energy business requires not only a large capital investment but approval from your local and federal government as well. The capital is put towards building out infrastructure and acquiring land, while the regulatory process includes the licenses needed to legally process and transport commodities around the country.
Needless to say, these heavy requirements mean you don't see many new companies in the midstream energy sector. As a result, American Midstream Partners and it's few established competitors own large portions of a market share of the entire sector.
This situation reflects positively in the top and bottom lines of the financial statements since revenue is protected from new competition. Such stability is part of why the company holds so many long-term contracts with customers. Long-term contracts mean steadiness in the earnings and the ability to increase the amount charged due to inflation, which users sign off on in advance. This keeps the margins of the business very steady and strong.
Collect a High Dividend Yield
AMID stock is trading at $14.10, with a current dividend of $1.64 and a high dividend yield of 11.7%. That means that even if the markets and stock price didn't move over the next year, there would still be a double-digit return. There is also no need to sell any shares or account for a broker's commission, making AMID stock an ideal buy-and-hold investment.
AMID stock's dividend yield is considered high because it is above that of the S&P 500 Index, which is currently offering a yield of 1.9%. That means AMID stock is offering a yield that is more than six times the average.
Final Thoughts About AMID Stock
Before deploying any capital into any investment, it is important to understand how the business makes its money. If the company has a very complex business model, I would recommend staying away. This is why it is important to take a deeper look into American Midstream Partners LP or any other company and not make a decision based solely on the dividend yield being offered.
Also Read:
7 Energy Stocks That Pay Healthy Dividends