American International Group: Why Investors Shouldn't Ignore AIG Stock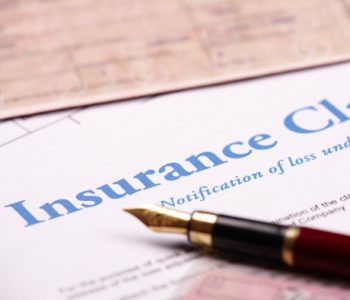 American International Group Inc.:A Dividend Growth Stock Rewarding Shareholders
One of the largest insurance companies with a global presence, American International Group Inc (NYSE:AIG) stock should not be ignored by dividend growth investors.
When it comes to dividend growth stocks, the yield that is typically offered is lower than that of a high-dividend stock. As one such stock, American International Group's growing earnings can both provide investors with confidence that the dividend is safe and support a potential stock increase over time.
AIG stock is currently trading at $64.11 and offers a dividend yield of 1.99%. The dividend that is paid out to shareholders is $1.28 on an annual basis, a growth of 220% compared to the $0.40 dividend in 2013.
If a company has growing earnings, it will be reflected in the share price, because shareholders want to grow their investment over time. Looking again back to 2013, AIG stock has generated a return of 48% and is trading at a five-year high.
Let me explain why shares of AIG are worth considering.
Valuation
The AIG stock chart is exactly what investors want to see; namely, the line starts from the bottom left corner and moves towards the top right. There is a famous saying when it comes to investing: "buy low, sell high."  Even though the shares are trading at a five-year high, investment decisions should still be based on fundamentals that support a thesis.
Based on the fundamentals, AIG stock's valuation looks attractive. The forward price-to-earnings (P/E) ratio for American International Group is currently 11.83, compared to the S&P 500 ratio of 17.98.
As earnings continue to grow, there is a possibility of AIG stock getting a boost to its forward P/E ratio. If so, then the price could potentially see further upside as well.
Sponsored Advertising Content: Insurance Return Checks: Your Second Source of Income
The forward P/E ratio is not the only metric that makes AIG stock look attractive from a valuation perspective. Look at the stock's price-to-book (P/B) ratio of 0.74 and you'll see that the shares are undervalued. A P/B ratio of one represents fair value, while less than one represents a discount of the current share price.
The ratio is calculated by taking the current price and dividing it by the share's historic value. The historic value is what it would cost to liquidate the entire company for all its assets after covering all the debt on the balance sheet.
The next driver for American International Group to increase these ratios would be the help of the economy. The stock's favorable environment is when interest rates are moving gradually higher over time or are simply high overall. Interest rates are currently at historic lows in the U.S., which doesn't help the company.
Or does it? Rates being at historic lows means that they can only go higher, which is a huge benefit for AIG stock. That's because American International Group is an insurance company. When it takes money from its policyholders, the money is invested into interest-bearing products. In turn, the interest income generated is used for any future claims made by policyholders.
That said, with interest rates so low, there is not much interest to be earned, making it more difficult when a claim needs to be paid out since less is earned. December 2015 was the first rate hike by the U.S. Federal Reserve, which showed that there is confidence in the economy. As more similar actions are taken by the Fed, it will benefit American International Group over the longer term. 
Final Thoughts on AIG stock
A dividend growth stock isn't for traders looking for a quick capital gain. However, it can be beneficial for long-term, patient investors, as evidenced by the performance over the past few years.
AIG stock is one of my favorite insurance companies. With the current valuation of the company, American International Group Inc is one that should be considered. Management has been taking the right actions to grow the company and, more importantly, reward shareholders.