American Express Company: Why Warren Buffett Likes AXP Stock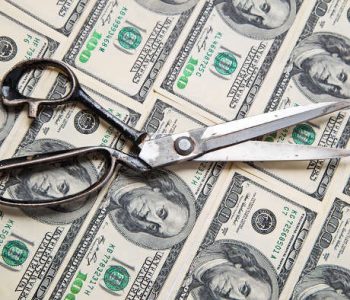 This Is Why Warren Buffett Loves AXP Stock
American Express Company (NYSE:AXP) stock is one that income investors may not wish to ignore.
When taking a look at the list of AXP stockholders, there is one famous investor whose name stands out: Warren Buffett, the "Oracle of Omaha." Buffett is an investor who needs no introduction thanks to his successful past of generating huge sums of returns.
When Buffett makes an investment decision, he does so after careful consideration of the company itself, including its past present, and future. He also keeps in mind the current status of that company's competition.
Let me explain how this relates to AXP stock.
American Express operates in an oligopoly, an environment in which there is limited competition for the total market share. In this case, American Express shares its market with Visa Inc (NYSE:V) and Mastercard Inc. (NYSE:MA).
An oligopoly results in each company that operates in that market segment having a larger market share as a whole. And with little competition, the operating margins for AXP stock are high.
Rewarding Shareholders
AXP stock pays a dividend of $0.32 per share to its shareholders on a quarterly basis, with said dividend being reviewed every September. Based on the current trading price of $74.99, the current dividend yield is 1.71%.
The payout ratio of the dividend is approximately 22% of earnings, with the possibility of future hikes. A low payout ratio provides the company with the flexibility to use the retained earnings in other forms.
In June, the board of directors approved a share repurchase program for $3.3 billion. The program is expected to be completed within a year. (Source: "American Express Plans to Increase Quarterly Dividend by 10 Percent and Buy Back Up To $3.3 Billion of Common Shares Through Q2 2017," American Express Company, June 29, 2016.)
Such a move by American Express indicates to the market that the shares are trading cheap based on their view. A benefit to current shareholders, including Warren Buffett, is that a larger percentage of the entire company is owned since fewer shares are outstanding. This has the same affect on investors that are considering an investment as well.
Fundamentals Overview
One common metric is the price-to-earnings (P/E) ratio, which is used to determine how much is being paid for a stock based on each dollar of earnings from the company.
For AXP stock, the current P/E ratio is 13.34 times. This is approximately half for the overall index the S&P 500, which would be 26.07 times for each dollar of earnings. Based on this ratio, the shares do look attractive as an investment opportunity.
Another thing that makes Buffett a great investor is that he doesn't like overpaying for a company. He is always looking at businesses that have respect for shareholders and that will grow over time.
Final Thoughts On AXP Stock
Shares of AXP stock have been flat over the last year and the return has been via the dividend yield. That means AXP stock presents an opportunity for serious investors. Nothing happens overnight; the key is patience over the long term. And patience is what has brought Warren Buffett his fortune.