American Eagle Outfitters: Why is AEO Stock Plunging Today?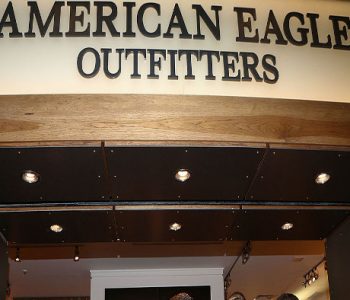 Photo: Victor Chavez / Stringer / Getty Images
AEO Stock Down 10%
American Eagle Outfitters (NYSE:AEO) stock is down 10% due to poor holiday season guidance.
American Eagle's management held a conference call on Wednesday morning, following the release of its third-quarter earnings. According to the company, sales are expected to be flat or up by low single digits for the holiday season when compared to the previous year.
Fourth-quarter earnings are expected to come in at $0.37 to $0.39 shares per share, which is below the analysts' estimate of $0.45. In contrast, current earnings are $0.41 per share, meeting analysts' expectations. That said, investors appear to be focused only on future quarters. (Source: "American Eagle Outfitters Delivers Third Quarter Record Revenue And EPS Growth," American Eagle Outfitters, November 30, 2016.)
How Does the Future Look for AEO Stock?
American Eagle is considered in the middle tier of clothing prices when compared to other brands. Unfortunately, this is not the segment of the market that shoppers are flocking to.
One of the reasons that sales are expected to be lower is the retail environment, which is currently in a tough situation. Foot traffic that is visiting brick-and-mortar stores is expected to be lower, which means that each person that does walk into the store is expected to spend more to offset fewer customers. However, shoppers are expected to spend less money this holiday season, which doesn't help the bottom line of AEO stock.
American Eagle is not the only one in this retail space expected to be hurt this holiday season. One of American Eagle's main competitors, Abercrombie & Finch Co. (NYSE:ANF), had the same message for its shareholders last week.
Shoppers are becoming more self-conscious about their spending, which has benefited discount retailers such as Ross Stores, Inc. (NASDAQ:ROST) and TJX Companies Inc (NYSE:TJX), which have seen growth in their overall sales. The same is expected for these discount retailers over the holiday season.
The next quarter doesn't look bright, despite being the busiest time of the year for American Eagle. For contrarian investors, consider owning the shares with a 10% move lower, then hope to see a dividend and/or share repurchases in place.
When the time comes when customers decide to spend a bit more money and go from a discount retailer to a name-brand one, AEO stock should benefit. In the meantime, AEO stock could stay in a trading range until forward guidance looks more favorable.