AHT Stock: Earn a 8% High Dividend from a Solid Company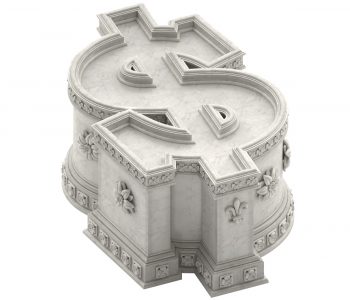 iStock.com/Vrende
AHT Stock Offers a High Dividend Yield of 8%
Ashford Hospitality Trust, Inc. (NYSE:AHT) is a U.S.-based company engaged in the investment and management of properties in the hospitality industry. Income investors should take a serious look at AHT stock for its eight-percent dividend yield.
Ashford owns more than 110 properties, primarily luxurious or upscale hotels, with over 25,000 hotel rooms. The majority of the portfolio is under premium brands such as Marriott International Inc (NASDAQ:MAR), Hilton Hotels Corporation (NYSE:HLT), and Hyatt Hotels Corporation (NYSE:H). These properties attract guests with higher individual net worths and the buildings are located in prime locations in major cities.
Let's take a look why an investment in AHT stock is worth your capital.
Insider Ownership
A best-case scenario for investors is when someone with authority within in the company own shares themselves. These same employees tend to possess information that could greatly affect the share price. And since they share investing goals with regular shareholders, they will use their influence in a way that benefits both. Statistics also show that there is a lower probability of poor management and reckless spending when a company has internal investors.
In the case of AHT stock, insiders own 19.1% of the company, which is quite a large amount; in contrast, the next-highest insider ownership is Hersha Hospitably Trust (NYSE:HT) with 7.6%. A large ownership also signals to the markets that management is very bullish on its company, since insider ownership indicates a belief that the share price will trade higher soon. (Source: "Company Presentation- June 2017.," Ashford Hospitality Trust, Inc.  June 2017.)
Strategic Use of Capital
During the most recent recession, many companies' share prices were trading at historic lows, leaving them struggling to hold on to as much capital as possible in case things got worse. Ashford took advantage of this by repurchasing its own shares. The belief in the company was that the share price was too low and would eventually trade higher–a belief which turned out to be true. And the company holds the same belief even now, as a portion of capital continues to be allocated towards share buybacks.
As an investor this would result in a tax efficient return and owning a larger percentage of the overall company. This would occur because there would be fewer shares trading on the public markets and therefore each share becomes more valuable on a percentage ownership basis. Also this move supports the stock price being there is continued buying of the shares.
High Dividend Income
AHT stock currently trades at $5.97 and offers a dividend yield of eight percent, compared to the industry average yield of 2.8%. The dividend is paid on a per-quarterly basis and has enjoys a steady and growing payout.
There is a possibility of seeing a dividend hike or one-time special dividend in the near future because of the large cash position, which would be equivalent to more than 50% of the company's market cap. Therefore, rewarding shareholders would not harm the companies financial standing.
Final Thoughts About AHT Stock
It's not every day that a great investment is found in which its top employees have a larger ownership. Add share repurchase programs and financial discipline to the mix and you have a very shareholder-friendly company.
This is a great alternative investment to saving or money market accounts because of the yield earned. There is also upside via assets, further boosting returns.
Also Read:
10 Highest-Paying Dividend Stocks for 2017
10 Best Real Estate Stocks to Own in 2017