Abbott Laboratories: Is ABT Stock a Top Dividend Growth Stock?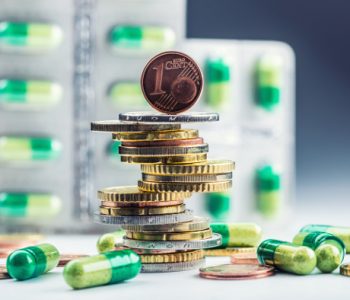 ABT Stock Continues to Reward Stockholders
Abbott Laboratories (NYSE:ABT) stock is one that should not be ignored by long-term dividend growth investors who are willing to be patient.
For such investors, the aim is always a company that provides a steady dividend that will increase over time. The expectation is that the business is growing and that the revenue is shared.
A related index is the S&P 500 Dividend Aristocrats index, which is composed of companies that have grown their dividend annually for 25 consecutive years. Eligibility also requires a market cap large enough to be considered a Fortune 500 company.
ABT stock is part of this exclusive index, having raised its dividend for the past 45 straight years. In the company's history, there has been a total of 372 consecutive quarterly dividend payments to shareholders, having paid a dividend since 1924.
The current dividend, increased just this past December, is $0.265. December is also the time of the year when the dividend policy is reviewed by Abbott's board of directors.
Shareholders have also been rewarded thanks to the company's history of buying back shares. This leaves them owning a larger percentage of the company. Share repurchase programs also signal to the markets that the company's administration is confident that the shares are undervalued.
Buybacks also indicate a belief that future growth is not just possible, but likely. This is part of the reason the shares are undervalued when a buyback program is announced.
Fundamental Overview
A big issue for investors are companies that have a large debt load. That's because when cost cutting is necessary, the dividend is often the first thing to be trimmed, if not remove entirely.
This is why it is always important to take a look at the overall debt of the company before investing and understand if the business could see trouble down the road. The debt-to-capital ratio is your go-to data for this information; when the ratio is equal to or above 50%, it means that the business is attempting to grow using its debt. And if the business plan is not executed to perfection, that debt will be all that remains.
On the other hand, a ratio below 50% means that it's cash on-hand that's being used for growth. And this is how it is for ABT stock, given its current debt-to-capital ratio of 27%–which is also 30% below the industry average.
The debt on Abbott's balance sheet has been decreasing, which has been the trend over the past five years. (Source: "Abbott Laboratories," MarketWatch, last accessed January 24, 2017.)
Final Thoughts on ABT Stock
Long-term dividend growth investors will likely not want to overlook the investment opportunity that ABT stock provides. The long history of rewarding shareholders on a consistent basis is proof enough of this.
Another reason to consider ABT stock is its management's strong financial discipline and ability to reward shareholders. A proud member of the S&P 500 Dividend Aristocrat index, Abbott's strong financial position means further rewards are possible.
Currently, ABT stock is priced at $40.28, with a dividend yield is 2.63%.