MIC Stock: Top Dividend Stock with 14 Straight Dividend Hikes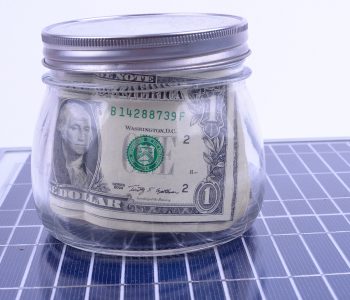 MIC Stock is a Top Dividend-Paying Stock 
Today's top dividend stock offers a high yield of 6.88% and has seen 14 straight quarters of hikes.
One industry that sees a lot of local and international traffic is the airline sector. Your first thought may be to simply invest in an airline company, but the dividend yields for that group of stocks are not great, and high jet fuel prices are seen as a negative.
Another potential way to invest in the growing usage of airlines, earn a high dividend yield, and benefit from higher fuel costs is with an investment in Macquarie Infrastructure Corp (NYSE:MIC). The majority of the company's revenue is generated from its airport services division.
A very unique investment opportunity, Macquarie is engaged in bulk liquid terminals, gas processing and distribution, and contracted power and energy. These varied divisions add to the company's diversification and allow one successful segment to offset the trailing returns of another.
Business Overview
Macquarie's services are available at more than 60 airports across the U.S. and would be considered one of the largest networks. The company is engaged in terminal operations, refueling, de-icing, aircraft parking, and hangarage. It has several multi-year contracts, which provide revenue stability since there's less risk of having to sell so many tickets in order to break even, as airlines themselves have to do.
The "Bulk Liquid Terminals" segment operates as a handler of bulk liquid products through its 12 terminals located across North America. The terminals handle petroleum, chemicals, vegetable oil, and animal oil for refiners, commodity traders, and chemical manufacturers. This is all without the risks associated with acquiring these liquids in the first place.
The "Gas Processing and Distribution" division uses Macquarie's 1,100 miles of pipeline to serve more than 30,000 customers with natural gas. It is used for heating, cooling, and running appliances for both businesses and residential homes. That means, no matter the performance of the economy, this division will continue to generate reliable cash flow, because its services are essential.
This is a high-margin business because it requires very little capital outside of the initial investments (building the pipeline, etc.), costing far less to maintain. And any rise in costs are passed on to clients and consumers, keeping the margins high and protecting against inflation.
The "Contracted Power and Energy" division consists of solar- and wind-based assets. The margins are similar to the Gas Processing and Distribution division, in that fees are low beyond the initial large capital investment. There are no costs from generating power, since the goods and services from this division use nature. If the weather turns against Macquarie and no energy is produced, don't worry; the three other divisions will still be generating cash flow.
Dividend Income
A top dividend stock is one that pays a steady, reliable, and growing dividend. And that's certainly what Macquarie's dividend offers.
MIC stock pays out a quarterly dividend of $1.32 per share, representing a current yield of 6.88%. As mentioned earlier, the dividend has increased for 14 straight quarters, and over this time has grown more than 50%. These hikes can be credited to the business's diversification, which has led to growth of approximately 60% over the past five years. (Source: "Macquarie Infrastructure Corp.," MarketWatch, last accessed June 7, 2017.)
The Airport Services division has seen revenue growth of approximately 20% over the last year, while margins have improved by six percent. This means growth in top-line revenue and a continued decrease in the cost of services, and more money hitting the bottom line in turn. Macquarie's large network across the U.S. only adds to its appeal. (Source: "MIC Reports First Quarter 2017 Financial Results, Increases Quarterly Cash Dividend," Macquarie Infrastructure Corp, May 3, 2017.)
Since MIC stock generates reliable cash flow, another 14 dividend hikes are possible. These would also increase the yield on the purchase price. However, we'll just have to wait and see.
Also Read:
5 High-Dividend Stocks Insiders Are Buying
7 Dividend Stocks to Invest into in 2017