A High Dividend Stock: LMRK Stock Which Has Seen 10 Straight Dividend Hikes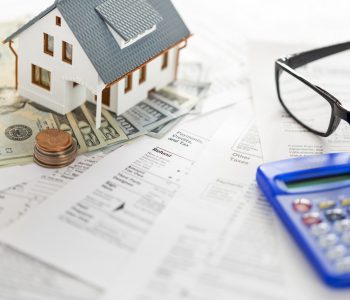 iStock.com/MariuszBlach
LMRK Stock Is Offering a 8.03% High Dividend Yield 
Change is so constant these days that it is difficult to look at investment with a long-term view and find a great high-dividend-paying stock. Take the retail industry: 20 years ago, consumers would go to physical locations to purchase goods. But today, e-commerce is king, with companies having to change their business models as a result.
If you're an income-oriented investor in a company that doesn't change its business model, you could take a hit alongside its market cap and stock price. The dividend could even be cut or eliminated, laying your initial investment objectives to waste. Not to mention you'd have to spend the time finding a new investment.
One industry that doesn't see much change is the infrastructure sector, which is speculated to not undergo any major upheaval for at least the next 50 years. The core business of near any economy in the world, infrastructure is where local and federal governments will look to spend money to grow the economy and when times are tough. And whenever there's a surplus of cash in the budget, the repair and maintenance of any infrastructure assets is where that money is likely to go.
Knowing that an infrastructure company is unlikely to change makes them seemingly safe investments. A lack of change may also mean that their dividends are far more likely to increase than decrease. This happens to be the case for Landmark Infrastructure Partners LP Unit (NASDAQ:LMRK). Landmark is structured as a master limited partnership (MLP), meaning it pays no taxes on corporate earnings as long as 90% of its profits are paid out to investors. This will ensure that there is always a dividend in place.
The company sports a high annual dividend of 8.06%, with the payout growing as time passes. For example, in 2015, the dividend was $0.1344 per share, but $0.3525 per share today–an increase of 162%. The dividend is paid out on a quarterly basis, with 10 straight hikes. This is quite impressive, and very rare to find in today's marketplace.
Business Operations
Landmark Infrastructure Partners acquires, owns, and manages a portfolio of properties in its Wireless Communication, Outdoor Advertising, and Renewable Power divisions.
The Wireless Communication segment is focused on leasing real property interests and providing financing to companies in the U.S. wireless communication industry. The Outdoor Advertising division also leases real property assets, but to outdoor ad businesses such as billboard companies. Lastly, the Renewable Power segment leases and finances related properties, again in the U.S.
The company uses long-term contracts, tenant lease agreements, and fee simple (complete ownership) properties. This diversifies Landmark's income sources, helping keep earnings consistent. The changes on fee simple properties can also be increased with each new lease.
Also Read:
MLP Stock List: Earn Reliable Income from These Energy Partnerships
7 Energy Stocks That Pay Healthy Dividends
A Reason to Be Bullish on LMRK
Being such a great business, insiders—those within the company with access to restricted information—are bullish; they wouldn't be purchasing shares with their own personal money otherwise. Their actions also show the markets that the share price is undervalued and should eventually trade higher and also aligns insiders' goals with those of shareholders.

According to insiders' transaction histories, their buying orders are becoming larger. Also note that the insiders hold a wide variety of positions within the company. This is important because it means they will also have access to different information; the chief executive officer (CEO) will have more to go on than a director, for instance. But even with their limited information, directors are still purchasing shares with their personal wealth, which shows real confidence in the future prospects of the business. (Source: "Landmark Infrastructure Partners LP Insider Buying," Holdings Channel, last accessed July 20, 2017.)
Final Thoughts About LMRK Stock
Landmark Infrastructure Partners LP Unit is a great high-dividend stock, offering an alternative to savings accounts and money market products, which currently offer little in the way of interest returns.
The current dividend yield is 8.05%, over four times higher than the average market yield of 1.87% seen from the S&P 500 Index; that's an extra $6,190 from LMRK stock. There have been past increases—a trend which should continue, boosting the payout as well. This would also mean recouping your invested capital at a faster pace, and without the need to ever sell a single share.