8Point3 Energy Partners LP: Blue Skies for This 7.2% Yield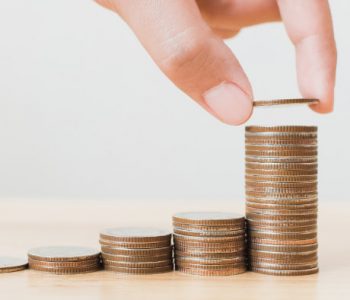 iStock/marchmeena29
8Point3 Energy Partners LP Yields 7.2%
I avoid most high-yield stocks. In fact, of the companies we follow at Income Investors with the highest yields, most have junk ratings. In other words, oversized payouts usually result in oversized losses.
But today's stock, which sports a 7.2% yield, could be an exception–at least as far as we care about dividend safety.
8Point3 Energy Partners LP (NASDAQ:CAFD) owns dozens of solar energy projects across the country. Investors prize these assets for their bond-like cash flows. And since going public in 2015, the partnership has boosted its quarterly distribution to shareholders by more than two-thirds.
Also Read:
3 Clean Energy Stocks Yielding Up to 8.5%
That routine will likely continue. Last year, 8Point3 paid out $0.91 per share in distributions while generating $1.29 per share in earnings. This means executives pay out $0.70 for every dollar of profit generated by the business.
As a rule of thumb, I like businesses to pay out 75% or less of their profits in dividends. So if earnings take a dip, 8Point3 still has some wiggle room.
Next year should deliver more of the same. Last quarter, management raised the annual distribution to $1.08 per share. "The Street," meanwhile, expects full-year profits to come in around $1.23 per share.
That doesn't leave a lot of spare cash for dividend hikes in the future. But given utility profits have a reputation for reliability, we don't have much to worry about.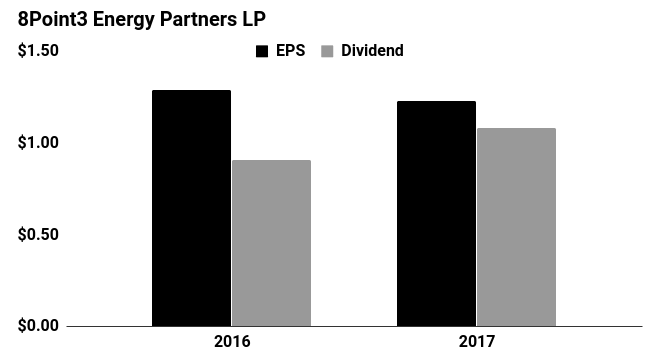 I wouldn't call 8Point3 a slam dunk, however. Wall Street has soured on solar power. Investors, recently burned by the bankruptcy of Sunedison Inc (OTCMKTS:SUNEQ), have little interest in funding new projects.
That could slow down 8Point3's expansion. When the partnership went public, analysts expected the distribution to grow at around a 15% annual clip. But with less capital to fund new projects, management has dialed back those expectations.
This is not good news for anyone who paid a big premium last year on hopes of big growth numbers. But for those content to milk a cash cow for current income today, you now get to lock in a big upfront yield. Sunny ways for 8Point3.