3 Clean Energy Stocks Yielding Up to 8.5%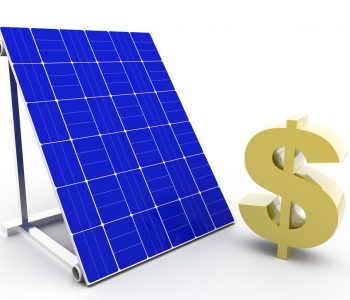 Big Yields from Renewable Energy
I remember a story billionaire T. Boone Pickens once told about getting people to lease their land for wind turbines.
Such deals can be lucrative. Utilities will pay you a big lump sum along with monthly royalty checks. Many folks even retire on the income generated from their land.
The catch? You have to stick an ugly windmill on your property. While addressing a room of 200 or so people, Pickens made it clear he would never have a turbine in front of his house.
"Why?" someone asked.
"Because they're ugly." Boone answered.
An older man in the front row then stood up. "I don't see that well," he said. "They might look ugly to Boone, but they look like money to me!"
The line got a big laugh. Pickens closed the deal. (Source: Pickens, T. Boone. The First Billion Is the Hardest: Reflections on a Life of Comebacks and America's Energy Future. New York: Crown Publishers, 2008.)
Not all of us can lease our wind rights to utilities. Clean energy stocks, though, can be the next best thing. As long as the sun shines and the wind blows, you make money. And because ongoing costs are only a fraction of sales, they throw off a lot of income.
Of course, Wall Street can always mess up a simple formula. The sector fell out of favor last year. Many firms got in over their heads with debt trying to squeeze out a little extra return.
The worst, however, seems to be over. Much of the silliness has been wrung out of the industry. And for those willing to comb through the rubble, you can pick up some great assets for pennies on the dollar. Here are three clean energy stocks to look into further.
This "Equity Bond" Yields 4.3%
Nextera Energy Partners LP (NYSE:NEP) resembles an "equity bond." The partnership owns clean energy projects across the country, like wind farms and solar plants. And because the firm locked in customers through long-term contracts, you have highly predictable cash flows.
Most of this cash gets returned to owners. Today, NextEra pays a quarterly distribution of $0.36 per unit, which translates into an annual yield of 4.3%. That payout should grow over time as the partnership builds out its portfolio. Executives project the dividend will grow at a 12% to 15% annual clip through 2022. (Source: "Earnings Conference Call: Fourth Quarter and Full Year 2016," Nextera Energy Partners LP, January 27, 2017.)
Earn an 8.5% Yield from This Clean Energy Stock
8Point3 Energy Partners LP (NASDAQ:CAFD) cranks out one of the biggest dividend yields around. The partnership is also looked down upon because analysts know future earnings growth will be meager at best. Last week, First Solar, Inc. (NASDAQ:FSLR) said it was looking to sell its ownership stake in 8Point3. That will mean fewer drop-down deals for the partnership–and fewer dividend hikes for unitholders. (Source: "First Solar, Inc. (FSLR) Stock Slides on Yieldco Exit Request," InvestorPlace, April 6, 2017.)
Then again, no one earning an 8.5% yield deserves to receive much in the way of earnings growth; you get the current payout and not much else. That said, earning an eight-percent yield while 30-year Treasuries pay out 2.9% is seriously attractive. Owners who sit around reinvesting their income will crush the market as the years go by.
This Partnership Gushes Dividends
NRG Yield, Inc. Class C (NYSE:NYLD) has sailed through the recent turmoil in clean energy stocks. You can credit that to a light debt load and high-quality assets. When the rest of the industry lost their minds during the bubble years, NRG struck to the basics.
That crusty conservatism has paid off. The trust's sponsor, NRG Energy, can now scoop up trophy assets on the cheap. A lot of these properties will likely be dropped down to the partnership, which should translate into higher distributions. In the meantime, unitholders can lock in a 5.6% dividend yield.