5 New Year's Resolutions for Income Investors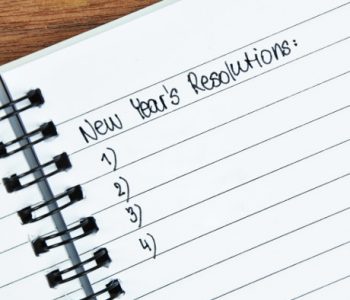 iStock.com/nixki
Resolutions For the New Year
I have infinite patience for winter, but only up to a point.
A good portion of our vitamin D-starved population now suffers from some fleeting depression. Thanks to the goobers behind daylight savings time, the sun now sets around 3:30 p.m. in these parts.
We also just got hammered by back-to-back snowstorms. I e-mailed photos to family and friends. All of them asked why I relocated my business to the North Pole.
The safest place? Home. But dang, sometimes it feels like the walls will close in. It didn't help when the History Channel ran a documentary on the failed Terra Nova antarctic expedition, either.
This season has only one redeeming quality: New Year's. Every January, the calendar clean gets wiped clean. It brings renewed optimism for change, for a better life, and for a better you.
Also Read:
Will the Stock Market Momentum Continue in 2018?
I mean, what else is there to do this time of year? It's not like you can go outside. Why not sit down and plan out the next 365 days?
Yeah, yeah, I know: a chat about resolutions can turn into a lecture. Lord knows my dysfunctional life means I have no authority to tell others what to do. So today, I just want to share some habits I'm working on to be a better investor (and all-round person) in 2018. Maybe you'll find them useful, too.
Here are five:
Read More Shareholder Letters: If you want to be a great investor, you have to look at the market in a way others don't. And the truth of the matter is, most analysts don't look beyond corporate financial statements. But digging into the shareholder letters of the companies you invest in can provide an invaluable insight into the business, the industry, and your management team.
Read Less Finance: Investing incorporates the rules from all sorts of different fields: business, leadership, psychology, statistics, politics, and history. These disciplines not only offer more entertainment value than the daily grind of financial articles, but also give you better insight into how the real world works, which always makes you a better investor.
Read Stuff You Disagree With: It's easy to get caught up in our own echo chambers. The financial media makes it easy to hear comforting views, reinforcing our existing worldviews. But if you want to learn anything new, you have to seek out people that make you uncomfortable. Before expressing an opinion on anything, you should be able to argue for the opposing side's view as well as they can.
Avoid the News: Take this headline from last June: "Tech stocks plunge, Dow closes 168 points lower." I guess that was a big deal at the time. But does anyone still care about it today? As an income investor, I want to identify wonderful businesses to own for the next 20 or 30 years. The daily barrage of market headlines doesn't really matter. If there's anything you need to know, someone will call you and tell you about it.
Read Old Newspapers: Today's events might seem unique. But there have been thousand of new tech bubbles and populist politicians in the past. The names and faces just keep changing. This context provides a great framework when reading today's news.
Stay Off Social Media: With social media, everybody gets to talk; everyone gets to say something. But in most cases, their opinion is ill informed. Their opinion has not been well thought out. And for most people on social media, we'd all be better off if someone just stuck a sock in their mouth.