3 Reasons Why Dividend Investors Should Be Bullish on GM Stock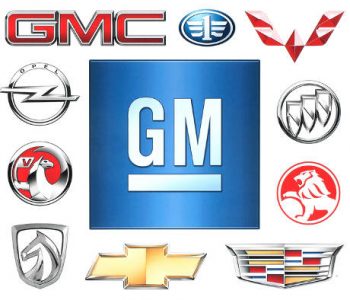 GM Stock Should Be Taken Seriously by Dividend Investors
With the markets swinging between being in the green and in the red every day, it can hard to find a company that is in the news for the right reasons. Dividend investors need to look past the day-to-day noise and find a company with a strong long term strategy.
General Motors Company (NYSE:GM) is one such company, being a global presence and a market leader, making it it a great fit for income investors.
Let me explain three reasons to be bullish on GM stock.
New Technology
When it comes to electric cars, the first company most people likely think of is Tesla Motors Inc (NASDAQ:TSLA), producers of the "Model 3." However, GM actually has an electric car as well, the "Chevrolet Bolt EV, "that can drive 10% farther than the Model 3 on a single charge and is in the same price range at approximately $37,000. (Source: "The Chevy Bolt EV Range Is Blowing Away Expectations—and Even Tesla's Model 3," Fortune, September 13, 2016.)
GM is in the business of selling cars while keeping in mind the necessary changes in business strategy that new technology brings. That's why GM has launched "Maven," an app-based ride sharing service. Currently, the service is only available in select U.S. markets, but nearly 23 million miles have already been traveled by customers. (Source: "General Motors Expands Car-Sharing to Los Angeles," Fortune, October 28, 2016.)
Maven stands to be a boon for GM. Not everyone needs a car every single day. So when the time does come for a Maven customer to purchase a car, they will think of GM first due to brand familiarity, since that is the only brand the are familiar with. Strategies such as this have made GM stock, looked at by dividend investors.
Dividend and Share Repurchases
Year-to-date as of September 30, GM has paid $1.8 billion in dividends back to shareholders and $1.5 billion by way of share repurchases. Based on the current trading price of GM stock of $31.52, dividend investors would see a yield of 4.82%, which amounts to $1.52 annually.
One thing that many income investors should take a look at is GM's cost-cutting strategy regarding its utilities use. The company's goal is to have all their facilities using wind, solar, and other renewable energy sources by 2050. The reason I mention this is because as cost is driven down, there will be more money on the balance sheet, which could be used for further dividends and share buybacks. (Source: "GM Commits to 100 Percent Renewable Energy by 2050," General Motors Company, September 14, 2016.)
However, renewable energy is a long-term strategy; GM's short-term focus is driving up sales. This was evident in the third quarter earnings that were reported; which saw net income up 104% compared to the previous year. (Source: "Third-Quarter 2016 Earnings," General Motors Company, October 25, 2016.)
Market Share
The outstanding third-quarter results were because of GM's strong brand and market share gain. The company's market share is approximately 17% in the U.S, making GM the market leader. But even those the U.S. is where GM's headquarter is located, the focus is on growth in China. GM will be introducing more than 60 new models in the country through 2020, including various SUVs, sedans, and luxury cars. China accounts for a third of the company's sales, so it only makes sense to expand further in the region. (Source: "General Motors Announces Growth Strategy for China," General Motors Company, March 21, 2016.)
With higher vehicle sales it means that their financing division will see larger numbers contributing to the bottom line. In 2015, the number of vehicles financed tripled from the previous year. Current earnings from this division account for approximately six percent. As more vehicles leave the dealership parking lot, this number is only going to increase over time. (Source: General Motors Company, October 25, 2016, op cit.)
Final Thoughts on GM Stock
Earnings have been great for General Motors, with shares are trading in the middle of their 52-week trading range. Patient dividend investors, may want to consider GM stock as they wait until the market realizes that it's a stock worth owning.