YUM Stock: If Yum! Brands, Inc. Pulls This Off, Shares Could Soar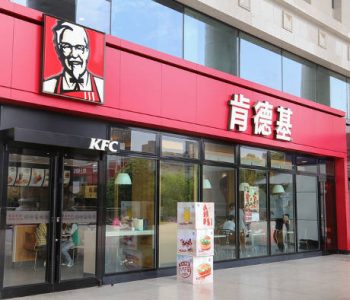 YUM Stock: What You Need to Know
Fast food might not be that healthy, but Yum! Brands, Inc. (NYSE:YUM) stock can still provide you with a healthy stream of income.
For those not in the know, Yum! Brands is a fast food giant with nearly 43,000 restaurants in almost 140 countries and territories. The company's restaurant brands include Kentucky Friend Chicken (KFC), Pizza Hut, and Taco Bell.
As income investors, the biggest reason to pay attention to YUM stock is its dividends. While restaurant chains aren't exactly known for producing fast growth these days, YUM stock's dividend growth is nothing short of impressive. Since Yum! Brands started paying dividends in 2004, it has been increasing its dividend at a double-digit percentage rate every single year.
The latest dividend hike came this Monday, when the company's board of directors declared a quarterly dividend of $0.51 per share, representing an 11% increase from YUM stock's previous quarterly dividend of $0.46 per share. The dividend will be payable on November 4, 2016 to shareholders of record as of October 19. After this increase, YUM stock would have an annual dividend yield of 2.28% at today's price. (Source: "Yum! Brands Board Of Directors Approves Separation Of Yum China And Announces Increased Dividend," Yum! Brands, Inc., September 26, 2016.)
By the way, paying dividends is not the only way through which Yum! Brands returns value to shareholders; the company is also buying back its shares. Since last October, it has repurchased approximately $5.1 billion worth of its own shares, which has reduced YUM stock's share count by approximately 15%. The company plans to buy back an additional $1.1 billion in shares before the end of 2016.
Why is Yum! Brands buying back its shares so aggressively? Well, this is because the company has planned to return $6.2 billion of capital to shareholders (not including dividends) related to the separation of its China business.
And on that front, there is good news. Yum! Brands announced on Monday that its board has approved the planned spinoff of its China unit. The company would distribute one share of Yum China common stock for each share of Yum! Brands common stock held at the close of business on October 19, 2016. Yum China will start trading as an independent company on the New York Stock Exchange under the ticker symbol "YUMC" beginning November 1, 2016. (Source: Ibid.)
Activist investors of YUM stock have been calling for a spin-off. Last year, when Keith Meister at Corvex Management LP revealed his stake in YUM! Brands, he said that he would push for the company to spin off its Chinese operations. Daniel Loeb at Third Point LLC, another investor of YUM stock, also said last year that the company could explore, "an alternative ownership structure." (Source: "Yum bows to activist investor pressure," Financial Times, October 15, 2015.)
China is a huge part of Yum's business. In the company's most recent fiscal quarter, Yum's Chinese division brought in $1.56 billion in revenue, more than the company's any other segment. Its China business was also the number-one contributor to Yum's total operating profit. (Source: "Yum! Brands Reports Second-Quarter GAAP Operating Profit Growth of 32%; Delivered Core Operating Profit Growth of 7%; Raises Full-Year Core Operating Profit Growth Guidance to At Least 14%," Yum! Brands, Inc., July 13, 2016.)
This shouldn't really come as a surprise, as the company's restaurants have become extremely popular in the world's most populated country. KFC was the first quick-service restaurant chain enter China back in 1987, while Pizza Hut was the first restaurant chain to introduce pizza and Western-style casual dining to China in 1990. Today, Yum! Brands has approximately 7,200 restaurants in over 1,100 cities in China.
The company is also expanding rapidly in the country. Just this year alone, it expects to open at least 500 new units. Yum! Brands previously said that it plans to have 20,000 restaurants in China.
The Bottom Line on YUM Stock and YUMC Stock
Of course, there are two sides to every story. While Yum's China division has tremendous growth potential, it had to deal with a food-safety scandal at KFC, disappointing marketing campaigns at its Pizza Hut chain, and increasing competition from local restaurant chains.
Still, by making Yum's China division (YUMC stock) a separate entity, the company gives investors an opportunity to reap rewards from the fast expansion of KFC, Pizza Hut, and in the future, Taco Bell, in the country. At the same time, the new YUM stock would offer more predictable performance due to the recurring revenue from its franchise-based business. And that's a good thing to know for income investors.