Yum! Brands, Inc.: This Is Why YUM Stock is Getting Crushed Today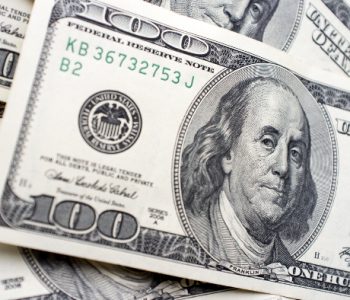 YUM Stock reported worse-than-expected sales results in a key growth market
Shares of fast food giant Yum! Brands, Inc. (NYSE: YUM) stock dropped 2% in after-hours trading Wednesday, on top of a 2% decline during the regular trading session. Yum is the parent company of the KFC, Pizza Hut, and Taco Bell brands in the U.S. and internationally.
Investors sold YUM stock because of the company's weak quarterly earnings report issued after the bell. The main area of concern is Yum's performance in China, which is a critically important geographic region for the company. Yum's China Division itself accounts for 53% of the company's total revenue over the first three quarters of the year.
For the third quarter, YUM stock's comparable sales, which measure sales at restaurants open at least one year, fell 1% in China. Pizza Hut and KFC suffered sales declines of 4% and 1%, respectively. This was significantly below analyst expectations, which called for 4.5% comparable sales growth.
This caused YUM stock's total sales to miss expectations. Overall, quarterly revenue of $3.3 billion came in shy of analyst expectations by $200 million. (Source: Yum Shares Fall 3 Percent on Poor Sales in China, October 5, 2016.)
Growth Expectations Remain Intact for YUM Stock
Still, there were some bright spots in the report. YUM stock realized 8% growth in operating profit. It also opened 475 new restaurants around the world last quarter; 78% of its international new restaurant openings were in the high-growth emerging markets like China and India.
YUM stock's management maintains a bright forecast for the remainder of the year. Along with its earnings results for last quarter, the company raised its full-year earnings guidance. YUM stock now expects operating profit to increase 15% in 2015, up from previous expectations of 14%.
The reason for Yum management's continued optimism is that it believes the weakness in China last year was due to a temporary civil protest regarding an international court ruling pertaining to the South China Sea. The company says that were it not for repeated protests, its China Division would have posted growth last quarter. Yum believes the incident was short-lived and a one-off event. (Source: Yum Third Quarter Earnings Release, October 5, 2016.)