Yield on This Real Estate Stock (Already 9%) Keeps Climbing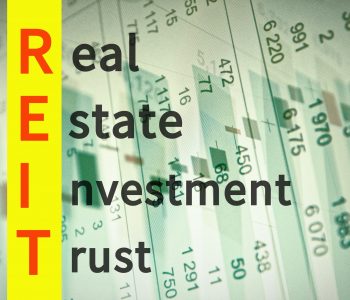 iStock.com/G0d4ather
A High-Yield Stock to Think About
When income investors are shopping for stocks, the dividend yield is one of the things to consider. On one hand, you want to collect as much in dividends as possible, so there's a case for chasing high-yield stocks. On the other hand, you don't want to get into a scenario where the dividend yield is too good to be true.
Now, keep in mind that, just like everything else in the stock market, dividend yield can change over time. For instance, if a company's yield goes up, there are usually two drivers behind it: its cash payout increases and/or its stock price declines.
This is because dividend yield is calculated by dividing a company's annualized cash payout per share by its share price. So when the numerator increases or when the denominator decreases, the quotient goes up.
And both drivers can work at the same time to cause the yield to rise, which is basically what has been happening with Tanger Factory Outlet Centers Inc. (NYSE:SKT).
Headquartered in Greensboro, North Carolina, Tanger is a real estate investment trust (REIT). As its name suggests, the company focuses on outlet centers. As of June 30, Tanger's portfolio consisted of 39 outlet shopping centers located across 20 U.S. states and in Canada. (Source: "Management Presentation," Tanger Factory Outlet Centers Inc., July 31, 2019.)
These properties total approximately 14.3 million square feet and are leased to more than 2,800 stores operated by over 500 different brand name companies. Notably, around 58% of the company's total retail space is located in tourism destinations.
The Story Behind Tanger Factory Outlet Centers Inc.'s Growing Dividend Yield
To see how Tanger Factory Outlet stock's appeal has changed in the eyes of income investors, let's compare its dividend yield five years ago to where it is today.
In October 2014, Tanger Factory Outlet Centers was trading around $34.00 per share. It had a quarterly dividend rate of $0.24 per share, with an annualized amount of $0.96 per share. Simple division shows that SKT stock had an annual dividend yield of around 2.8% at that time.
Fast forward to today and we see that Tanger Factory Outlet stock trades at just $16.20 apiece, down more than 50% from where it was five years ago. The company's cash payout, on the other hand, has risen by 48% to almost $0.36 per share quarterly, or $1.42 per share annualized. As a result, the REIT now offers an annual dividend yield of almost nine percent.
In other words, due to massive dividend increases and a huge tumble in share price, SKT stock's dividend yield has more than tripled over the last five years.
The big question, of course, is whether this jaw-dropping yield is worth considering for risk-averse income investors. As I mentioned earlier, an ultra-high yield in this day and age may seem too good to be true.
Can Investors Count on Tanger's Dividends?
To see whether Tanger Factory Outlet Centers can afford its payout, all you need to do is look at its earnings report.
As a REIT, Tanger reports something called funds from operations (FFO). What income investors want to see is a REIT that can generate FFO that is in excess of its dividends.
And that has been the case with Tanger. In 2018, the company generated $243.3 million in FFO. For the year, the REIT paid total dividends of $136.9 million to common shareholders. That translated to an FFO payout ratio of around 56%. (Source: "Tanger Reports Fourth Quarter and Year End Results," Tanger Factory Outlet Centers Inc., February 13, 2019.)
In the first six months of 2019, Tanger's FFO came in at $107.4 million. Its dividends paid to common shareholders, on the other hand, totaled $69.2 million during this period. Therefore, the resulting FFO payout ratio was roughly 64%. (Source: "Tanger Reports Second Quarter Results," Tanger Factory Outlet Centers Inc., July 31, 2019.)
Notably, the REIT's consolidated portfolio occupancy rate was 96% at the end of June 2019, marking an improvement from 95.4% at the end of March.
Of course, given the massive drop in the SKT stock price, there must have been something that market participants were concerned about. And that "something" is the downturn in the retail industry. Because retail store closures often appear in the headlines, investors have been worried that this outlet center REIT's business would take a hit.
But here's the thing: because Tanger has maintained a very conservative payout ratio, its FFO should be able to cover its payout even if its business slows down. And keep in mind that we are looking at a company whose management is determined to return cash to investors through regular dividend payments.
Since Tanger went public in 1993, management has raised the company's quarterly dividend rate every single year. (Source: "Dividends & Tax Information," Tanger Factory Outlet Centers Inc., last accessed October 18, 2019.)
Therefore, instead of bailing on Tanger, income hunters might want to take a second look at this beaten-down stock with a growing yield.