XOM Stock: Earn a 9.7% Yield From Exxon Mobil Corporation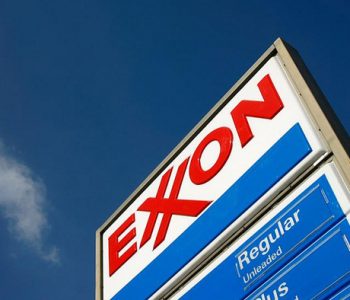 Today, I'm going to show you how to earn more yield from Exxon Mobil Corporation (NYSE:XOM) stock.
Not a regular yield, mind you, nor the kind of payout you see posted on Google Finance. Not the kind of low, single-digit yields everyone else is making, either.
No, today I want to show you how to earn a 9.7% payout from XOM stock. Thousands of regular investors are using this technique to generate more income from the stock market. With this method, some people are collecting yields of 10%, 12%, even 15%. Let me explain.
Earn More Income From XOM Stock
Squeezing yield out of the market has never been harder. Certificates of deposit (CDs) pay out almost nothing and stock yields are at record lows.
Some people even pay for the privilege of lending money. In July, the Canadian Imperial Bank of Commerce (NYSE:CM) issued six-year bonds with a yield of -0.009%. Investors who bought the notes paid $100.054 for the right to get $100.00 back from the bank in 2022. Obviously, something has to change. (Source: "CIBC sells negative-yield bonds for 1st time," CBC, July 19, 2016.)
For this reason, I've been showing readers a little-known method to boost their income. I learned about this strategy during my time on a Bay Street trading desk. Each month, my colleagues used this technique to earn extra monthly income from the stock market.
Ordinary investors, though, can use this method too. Even better, you can get started today.
It's called selling "covered calls."
The strategy consists of selling somebody else the right to buy a stock you already own, at a set price and for a certain period. In exchange for this right, you receive a fee called a "premium."
Now, when most people hear "options," they think of risky bets–contracts that can make overnight millionaires, or leave traders penniless. But nothing could be further from the truth.
An option is just a contract between two people. One type of option is called a "call option." The person who buys a call has the right–but not the obligation–to buy a stock at a given price, in a given time period. The person who sells a call has the obligation to sell their stock at a given price, usually for an up-front fee.
Done properly, selling call options is a great way to squeeze extra yield out of the market. And it's simple once you get the hang of it. The market will pay you hundreds, even thousands, of dollars to do so each month.
To illustrate, take one of my favorite blue-chip names, Exxon Mobil Corporation (NYSE:XOM). For years, Exxon has been the largest, most diversified player in the energy patch. This gives the company the raw scale needed to survive the ups and downs in oil prices, and pay out dependable dividends to boot.
Right now, XOM stock yields 3.5%. Not bad, but it won't knock your socks off. You can, however, bump up your income by selling call options.
Today, investors can sell the November 2016 $92.00 call option for around $0.50. By selling this call, you agree to sell your XOM stock if shares rise above this price before expiration. For every 100 shares you agree to sell, you'll receive a $50.00 premium. That's a 0.5% return in a few weeks.
Better yet, we can repeat this month after month. Do this trade 12 times a year and you'll earn more than 6.2% on your investment, on top of your regular 3.5% yield.
In the worst-case scenario, XOM stock trades above $92.00 on the day of expiration. In this case, you have to sell your shares for a big profit. Better yet, you still get to keep your $50.00 premium and any dividends collected along the way.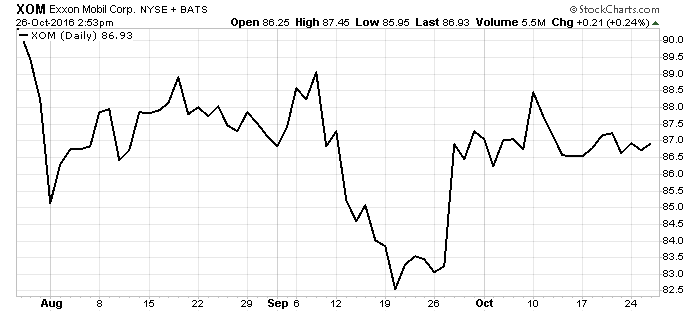 Chart courtesy of StockCharts.com
In the most likely scenario, though, XOM stock will likely trade sideways. Exxon Mobil is a giant company, so shares don't tend to bounce around too much. If XOM stock stays below $92.00 on expiration day, you simply hold on to your shares and pocket the premium.
In a sense, we're capping our gains in exchange for extra yield today. Growth-focused traders might grumble. Dividend investors I know, however, are less interested in "shooting for the moon;" they're happy to lock in a larger stream of income.
Bottom Line on Covered Calls
Of course, this article is just a quick overview on covered calls. Investors have to do their homework. You need to know a few more things before executing this trade.
That said, many investors are using this technique to safely double and triple the income they earn from blue-chip stocks. Income-starved investors might find it worth the hassle.