Xerox Corp: Will Icahn's Plan Send XRX Stock Soaring?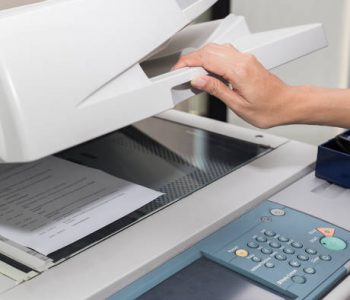 XRX Stock Business Units
Xerox Corp (NYSE:XRX) is a 109-year old company whose name is synonymous with photocopying, receiving credit for inventing the photocopier and laser printer and popularizing the fax machine. The company pays a dividend of $0.38, which equates to an annual yield of 3.13%.
Xerox has two main business units, the Business Processing Outsourcing division and the Document Technology unit. Under pressure from Xerox's largest shareholder, Carl Icahn, the company is splitting into two separate companies at the end of 2016. The $11.o-billion-in-revenue Document Technology unit will continue as Xerox Corp, while the Business Processing Outsourcing division will become Conduent Inc.
Icahn's firm has one representative on Xerox's board of directors and will have three seats on the board of the newly formed Conduent. Income investors who invest alongside Icahn will have the chance to benefit from two strong net income generating companies that have upside total return potential for different reasons. (Source: "Carl Icahn's Firm Just Got a Board Seat at This Brand Name Company," Fortune, June 28, 2016.)
The New XRX Stock
The new Xerox will continue as the largest supplier of high-end printers, scanners, and document management systems to corporations and government agencies. Though this is a very competitive business, much of XRX stock's revenue is based on long-term service and leasing contracts. Despite a drive to digitize as much information as possible, many businesses still have a large need for printed material.
The business requires low capital investment and generates strong free cash flow that Xerox has available for stock buybacks and increased dividend payments. As a separate entity, Xerox stock is an attractive takeover target for companies competing in the cloud computing business who see the value in providing a fully integrated business solution to their customers.
XRX stock is not resting on its laurels. Xerox has a large research and development department that is continuing to bring new products to market. The company unveiled its new "Xerox Direct to Object" printer in September 2016. The printer uses stainless steel inkjet nozzles half the width of a human hair to color print on 3D objects of almost any material. It can print on objects as small as a bottle cap and as large as a football helmet. The machine can handle 30 objects at once with printing quality from 300 dpi to 1200 dpi. The device sells for $145,000. (Source: "Xerox shows off a machine that can print on any 3D object," Engadget, September 1, 2016.)
The New Division: Conduent Inc.
The current Business Processing Outsourcing division is a major player in the call center and back office services sectors. The division is a major player in medical billing and medical claims and handles billing for E-ZPass toll services. This is the higher growth and higher margin part of the current company.
Conduent starts as a company with $7.0 billion in sales. Its potential for growth and higher returns than XRX stock is made clear by Icahn's desire to have three board seats while satisfied with only one board seat at Xerox.
Final Thoughts on Xerox Stock
Ultraconservative investors might not want to invest in a company going through a major reorganization, but income investors with a long-term outlook can potentially benefit from the two different types of businesses. Xerox stock is a legacy business with a strong cash flow and a total return profile that includes stock buybacks and a rising stream of dividend income, which should also boost the share price.
Conduent is theoretically a growth and income stock. Investors with ownership in both companies will receive at least the equivalent of the current dividend yield, with a good probability of capital appreciation.
When following along with a market guru such as Carl Icahn, investors should be careful not to over-invest. XRX stock represents a little more than three percent of Icahn's investment portfolio, so a wise investor should use a similar concentration while paying careful attention to Icahn's increase or decrease in holdings.