WPP Increases Dividend by 22% on Better Earnings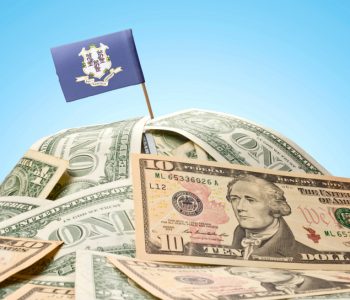 Shares Surge to Three-Year High After Earnings
WPP plc (NASDAQ:WPPGY), a multinational advertising and public relations firm, said its board has approved a 22% increase in the company's dividend payout for the first half of 2016 after it posted a strong earnings during the period.
The company said in a statement that it will pay an interim dividend of 19.55 pence sterling per share, or US$0.26, which is an increase of 23% and a payout ratio of 50% for the first half.
The London-based WPP said its headline diluted earnings per share rose 17% to 39.1 pence, or $0.52. Revenue for the period rose 12% to £6.536 billion. (Source: "WPP Interim Results 2016," WPP, August 24, 2016.)
The group, which is the world's largest communications services group, working in 112 countries, said revenue rose to £6.5 billion from £5.8 billion from the previous year, helped by the weakening pound after Britain's vote to leave the European Union. Shares in the marketing giant surged in London after the earnings announcement.
WPP said the pre-tax profit rose almost 16% to £690 million in the six months to June. Profit after tax fell to £282 million from £601 million.
"We saw an impact before the vote because of the uncertainty but we haven't seen that since the referendum," WPP Chief Executive Officer Martin Sorrell told analysts in a call. (Source: "Ad Giant WPP Benefits From Brexit as Weak Pound Lifts Profit," Bloomberg, August 24, 2016.)
WPP said the Brexit vote had affected its clients differently in various jurisdictions, creating uncertainty and slower growth globally.
While predicting that global economic growth will remain in the range of three percent to 3.5% with weak inflationary pressures, a low-growth environment will affect its advertising clients who have limited pricing power at a time when they're struggling to keep their costs lower.
The group reiterated its full year guidance of like-for-like revenue growth of well over three percent and similar growth in net sales.
The shares surged as much as 5.7% in London, the biggest intraday gain in almost three years.