WPG Stock: This Out-of-favor Stock Yielding 11.9% Deserves Income Investors' Attention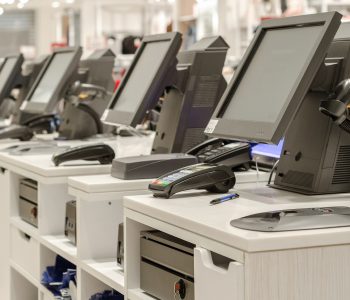 iStock.com/RobertoDavid
Collect 11.9% Yield from This Down-and-Out Stock
Real estate can be a great place for income investors. And thanks to the creation of real estate investment trusts (REITs), small investors now have a change to build their own diversified real estate portfolio.
The thing is, though, as investors searched for yield, the most well-known real estate stocks became highly sought after. As their share prices rose, their dividend yields started to slip. In the current market, it's not easy to find a high-quality REIT offering a yield of more than six percent.
However, it is still possible to earn a double-digit return from the real estate sector today. And that involves digging into the out-of-favor areas of the REIT landscape.
Washington Prime Group Inc (NYSE:WPG), for instance, is a solid real estate investment trust that pays an 11.9% dividend yield.
Headquartered in Columbus, Ohio, Washington Prime Group is in the business of owning, managing, acquiring, and developing retail properties. It was founded in May of 2014 as a spin-off from Simon Property Group Inc (NYSE:SPG). In January 2015, Washington Prime Group acquired Glimcher Realty Trust for $4.3 billion. Today, the company's portfolio consists of enclosed and open-air retail venues totaling 60-million square feet. (Source: "Bank of America Merrill Lynch Global Real Estate Conference—Investor Presentation," Washington Prime Group Inc, last accessed September 15, 2017.)
One of the reasons why Washington Prime became a high-yield stock is the downturn in its stock price. In the last 12 months–a period where all three major indices of the U.S. stock market soared past their all-time highs–WPG stock plunged 29.4%. Ouch!
In particular, people have been worried about the future of the retail industry. With the rapid expansion of e-commerce companies such as Amazon.com, Inc. (NASDAQ:AMZN), there is a serious concern about whether online shopping platforms would bring declines to brick-and-mortar retailers.
As a matter of fact, the decline is already happening. Several department store chains have reported year-over-year sales declines. Just take a look at the stock price performance of Macy's Inc (NYSE:M) and J C Penny Company Inc (NYSE:JCP) and you'll see what I mean.
However, while Washington Prime is known as a retail REIT, it has a pretty diversified tenant mix. Last year, the company added 17 new entertainment and fitness tenants, representing more than 296,000 square feet of its portfolio. Moreover, approximately 40% of Washington Prime's leasing volume year-to-date comes from what it calls "lifestyle tenants," which include food and beverage, entertainment, and fitness.
In other words, a sizable portion of Washington Prime's portfolio is leased by tenants that provide experiences rather than just merchandise. These businesses are less likely to be affected by the booming e-commerce industry. Think about it: you can buy running shoes from Amazon.com, but you would still go to the gym to work out. It's the experience factor that allows Washington Prime's Lifestyle tenants to keep making money, even when many physical products can be purchased online. This adds stability to the REIT's cash flows.
Dividend Safety
Today's investors may have second thoughts when they see a high-yield stock, and that's completely understandable, given that in many cases, the reason why a company can offer such a high yield is that investors are concerned about its dividend safety. It a company cannot make enough money to cover its distributions, it would eventually have to cut its payout. For income investors with a long-term horizon, buying a stock before its dividend is cut can turn out to be a very expensive lesson.
Fortunately, Washington Prime's financials suggest that the company's payout is safe. The real estate firm reported earnings on July 26. In the second quarter of 2017, the company generated funds from operations (FFO) of $110.6 million, or $0.50 per share, representing an 11% increase from the $0.45 per share earned in the year-ago period. (Source: "Washington Prime Group Reports Second Quarter 2017 Results," Washington Prime Group Inc, July 26, 2017.)
The leasing business is going quite well. In the first six months of this year, Washington Prime's re-leasing spreads on new leases increased 10.2%. This means that the rent per square foot on the company's new leases is 10.2% higher than the rent that was previously paid for the same space. The improvement was driven by a 9.3% increase in its enclosed malls and a 12.7% increase in its open-air shopping centers.
The company also provided future guidance. For full -ear 2017, Washington Prime expects to generate adjusted FFO of $1.67 per share. At its current quarterly dividend rate of $0.25 per share, the company would have a payout ratio of less than 60% if it achieves its guidance.
Final Thoughts on This High-Yield Stock
As it stands, Washington Prime is running a solid business. It also has ample liquidity–more than $1.0 billion–so it can execute its growth strategies. Moreover, the company is investment-grade rated, which could provide flexibility if it needs additional financing.
Not all high-yield stocks are safe bets, but with a stable business model and a conservative payout ratio, Washington Prime is a name worth considering for income investors.
Also Read:
10 Best Real Estate Stocks to Own in 2017
REIT ETF List: Earn Regular Income from These Real Estate ETFs