WPG Stock: How You Can Earn a 14.06% Yield from Real Estate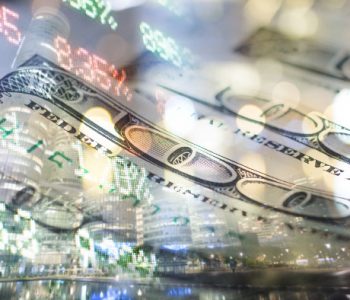 iStock.com/Avosb
Top Dividend Stock Now Pays 14.06%
For the most part, being a landlord is not an exciting business. After taking care of maintenance costs, property taxes, and realtor commissions, a residential landlord can consider themselves lucky if they can earn a capitalization rate of six percent.
And that's why today's top dividend stock is special. The company operates in the real estate business but allows investors to collect an annual cash payout of 14.06%. Allow me to explain further.
Washington Prime Group Inc (NYSE:WPG) is a real estate investment trust (REIT). Headquartered in Columbus, Ohio. The company owns, manages, acquires, and develops retail properties across the United States. WPG was created in May 2014 following a spinoff from Simon Property Group Inc (NYSE:SPG), and has grown to have a real estate portfolio consisting of 110 properties totaling 60 million square feet. (Source: "REITWorld Presentation," Washington Prime Group Inc, last accessed November 27, 2017.)
In other words, Washington Prime Group can be considered a giant landlord. It makes money by collecting rent from the tenants of its properties. In the third quarter of 2017, 55% of the company's net operating income came from tier-one malls, 25% was generated from open-air shopping centers, and the remaining 20% came from tier-two malls in its portfolio.
Leasing out retail properties may look like a boring business, but that business is capable of generating stable cash flows. This allows Washington Prime Group to establish a generous dividend policy and return cash to investors.
Right now, the company pays quarterly dividends of $0.25 per share, which gives WPG stock an annual yield of 14.06%.
Obviously, with a yield as high as this, you might be wondering whether the payout is sustainable. Well, as it turns out, Washington Prime Group's dividends are surprisingly safe.
Also Read:
KBWY Stock: The Best High-Yield Investment in Real Estate?
The company reported earnings last month. In the first three quarters of 2017, WPG generated adjusted funds from operations (AFFO) of $1.19 per share. Considering that it declared and paid total dividends of $0.75 per share during this period, the company had a payout ratio of just 63%. (Source: "Washington Prime Group Reports Third Quarter 2017 Results," Washington Prime Group Inc, October 25, 2017.)
For full-year 2017, management expects the company to generate AFFO of between $1.63 and $1.67 per share. At the midpoint, it would achieve a payout ratio of 61%.
Therefore, WPG is not paying out all the cash it generated from operations. This not only leaves a margin of safety, but also means that there could be room for future dividend increases.
Of course, like most double-digit yielders, WPG stock is not perfect. Because the company focuses on retail real estate, there have been some concerns on how the downturn in the retail industry will affect the REIT's financials.
On that front, note that, while Washington Prime Group is known as a retail REIT, its properties are leased to more than just retailers. In the first nine months of 2017, approximately 48% of the company's leasing volume is attributed to lifestyle tenants, which include food and beverage, entertainment, health and well-being, and services. By diversifying across different types of businesses, the company will likely still be able to generate a decent amount of cash flow, even when the downturn in retail industry persists.
As it stands, Washington Prime Group could be an income opportunity.